CAG Report: Six private telcos under-reported revenue by Rs. 61,000cr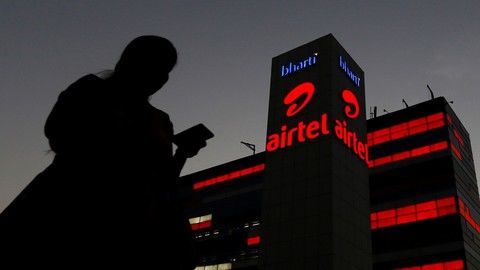 The country's apex audit body Comptroller and Auditor General of India (CAG) said six private telecom players understated revenues of Rs. 61,065cr over five years (FY 2011-15).
The government lost potential revenue of Rs. 12,229cr due to the under-reporting of income by the companies.
The CAG report tabled in the Parliament included big names like Bharti Airtel, Vodafone, and Idea Cellular.
In context
CAG report on private telecom players
Revenue Loss
Details on the loss inflicted on government revenue
The CAG report on revenue sharing by private telecom companies said the government undertook the revenue loss because of lower license fee, spectrum usage charge, and interest income.
The understating of income by the six telecom service providers resulted in short payment of about Rs. 7,700cr in statutory dues and another Rs. 4,531.62cr in interest income to the government.
Report
The six telcos named in the CAG report
Bharti Airtel, Vodafone, Idea Cellular, Reliance Communications, and Aircel under-reported income during FY 2011-15; Sistema Shyam TeleServices (MTS India) understated revenues between FY 2006-07 and FY 2014-15.
The companies adjusted their accounts for distributor discounts/commissions and promotional customer offers/discounts.
They excluded miscellaneous revenue, interest income, forex gains, sale of investment, profit on sale of fixed assets, dividend income from their aggregated gross revenue reports.
Love Business news?
Stay updated with the latest happenings.
Notify Me
Airtel and Vodafone India on CAG's report
Bharti Airtel stated it "adheres to highest standards of compliance and corporate governance." Vodafone said the mentioned points "are old industry matters that are under litigation in various judicial forums, including the Supreme Court, TDSAT (Telecom Disputes Settlement and Appellate Tribunal) and high courts."
Revenues & Dues
How much do these companies owe to the government?
Bharti Airtel under-reported income by Rs. 20,000cr and owes Rs. 3,848cr to the government.
Vodafone's revenue was lower by Rs. 17,000cr; its dues are Rs. 3,332cr.
Idea understated its revenue by Rs. 9,000cr and owes Rs. 1,794cr to the government.
Reliance Communications' revenue was lower by Rs. 10,000cr; its dues are Rs. 1,911cr.
Sistema Shyam, which under-reported income by Rs. 800cr, owes Rs. 116.7cr.
New Telecom Policy
Revenue sharing in the telecom industry
Under the New Telecom Policy, telcos share a percentage of Adjusted Gross Revenue as annual License Fee with the government and pay Spectrum Usage Charges for using the airwaves.
The licensee's Gross Revenue (GR) "prohibits any set-offs of related expenditure from revenue."
CAG said the telcos' GR computation wasn't complying with license agreement. Still, the statutory auditors certified that their accounts complied with guidelines/norms.
The supreme audit authority's statement
"We observed non-conformities with conditions of license agreement in the accounts prepared by all the six operators covered in the audit due to which their Gross Revenue (GR) computed for sharing revenue with the government was understated."