Ambulances in need, start-ups are now breaking new grounds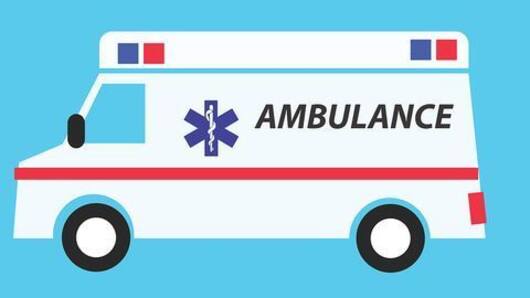 The government runs around 24,000 ambulances under its National Ambulance Service and there is a bevy of private ambulances across India.
However, when it comes to finding one in need, most of the citizens are left high and dry. Even private hospitals don't have more than one or two ambulances at their disposal.
Fortunately, things are getting better, thanks to some start-ups.
Here's more.
In context
Ambulances to answer distress calls in a jiffy
Services
There is a huge need for these services
If you are in need of an ambulance and you dial 108 i.e. the toll-free number for state-owned ambulances, the average response time is 20-25 minutes.
However, Nilesh Mahambre, Jeetu Lalwani, and Himanshu Sharma have now founded Dial4242, a Mumbai based ambulance service that will respond within 12-15 minutes.
In times of trouble, every minute can decide life or death.
Demand
Catering to the demand
There are several providers that are now bridging this time gap.
You have LifeHover based in Delhi with a fleet of 350 ambulances which, one can access via their call centre and mobile app.
Hari Bharadwaj-founded eSahai is also available via the same process. It is based in Hyderabad and so is StanPlus with 300 ambulances.
Love Business news?
Stay updated with the latest happenings.
Notify Me
Money
The pocket pinch
Dial4242 charges Rs. 800 for a basic life support (BLS) ambulance for the first 5 km then Rs. 25 per km.
Advanced life support (ALS) ambulance's charge is Rs, 2,000 for first 5 km, then Rs. 50 for every extra km.
A BLS has stretcher, a first-aid kit, an oxygen tank and a defibrillator; ALS comes with paramedic, a ventilator, and a cardiac monitor.
Hospital
Slowly working their way
Consumers and hospitals are also warming up to the idea of having them around. SevenHills Hospital, a multi-speciality hospital in Mumbai is currently working to tie-up with Dial4242 to avail their services.
Narsing Raj, director of administration at Hyderabad's Srikara Hospitals told ET, "We can't run 100-120 ambulances. Working with them (eSahai) is faster and is an advantage for our patients."
Nascent
This will need some time
The concept, though gaining traction and looks promising, is still nascent in nature.
It will have to cross some summers before people slowly become accustomed to the fact that you can hire an ambulance like you hire a cab aggregator.
It's a new way to handle an old problem. But it has to settle in comfortably before it gets the mainstream response.