Business
SC approves auction of Sahara's Rs. 40,000cr Aamby Valley complex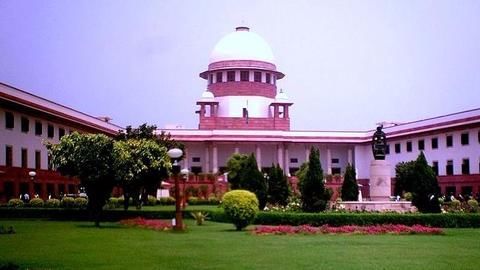 The SC approved a global auction of Sahara's Aamby Valley complex worth Rs. 40,000cr.
On opposition by senior advocate Kapil Sibal, the SC gave Sahara till September 7 to deposit Rs. 1,500cr; from its last order demanding Rs. 552cr by July 15, Sahara has paid only Rs. 247cr.
It will consider halting the auction only when the entire amount was paid, it said.
In context:
I-T notice to Sahara's Aamby Valley
25 Apr 2017

Sahara's Aamby Valley slapped with Rs. 24,646cr tax demand notice
The Income Tax Department has slapped a Rs. 24,646-cr tax demand notice on Sahara Group's flagship project Aamby Valley Limited (AVL) which is worth Rs. 39,000cr.
The notice stated that AVL had "concealed the particulars of income or furnished inaccurate particulars of such income".
The notice served in January 2017 pertained to the assessment year 2012-13.
Sahara's ultra-luxurious Aamby Valley City in Pune
Love Business news?


Stay updated with the latest happenings.
Investigation

What malpractices did I-T find?
During its four-year investigation, I-T found that AVLs' eight special vehicles (SPVs) and subsidiaries had accrued huge income (Rs. 27,000cr in excess) to the company, which instead projected losses of Rs. 14.86cr.
In fact, AVL had breached rules in 29 separate financial matters, I-T found.
It then raised AVL's income to Rs. 48,085.79cr "with a total I-T demand of Rs 24,646.96cr", a spokesman said.
Appeal

Appeal to I-T's debt resolution panel didn't help AVL
AVL had appealed to I-T's Debt Resolution Panel against a March'16 I-T assessment that had added Rs. 27,549cr to AVL's income.
However, the tribunal found that AVL reserves had increased by Rs. 46,999cr. A subsidiary, AVDCL, was also found to be worth over Rs. 36,800cr.
The tribunal then added another Rs. 48,085.79cr to AVL's returned income, with a total tax demand of Rs. 24,646cr.
Finding potential buyers for AVL gets even harder for Sahara

The findings added to Sahara's woes: the SC had already ordered AVL's auction after Sahara failed to deposit Rs. 5,092.64cr as bail for boss Subrata Roy. Few investors would be willing to touch a property facing I-T action, making it harder to find potential buyers.
26 Jul 2017

SC approves auction of Sahara's Rs. 40,000cr Aamby Valley complex
Love Business news?


Stay updated with the latest happenings.
14 Aug 2017

Sahara's Aamby Valley up for auction at Rs. 37,392 crore
In another setback for Sahara, the Bombay HC has put up its flagship Aamby Valley worth Rs. 40,000cr, for public auction.
The Official Liquidator (OL) has put up a reserve price of Rs. 37,392cr. The auction would be conducted on an 'as-is-where-is-whatever-there-is' basis in two phases.
This comes three days after the SC refused a Sahara petition to postpone the auction.