BMW confirms Electric Mini; to go into production in 2019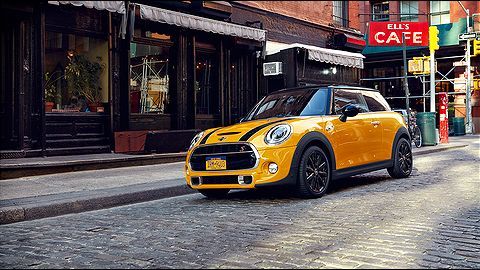 BMW has announced that it will build an all-electric model of the three-door Mini in the UK's Oxford.
The long overdue Electric Mini would go into production in late 2019 at the Cowley plant.
Earlier in July, Volvo committed to including an electric motor in all of its new models from 2019, becoming the first major automaker to do so.
In context
BMW to build fully-electric Mini
BMW's Announcement
Increasing the choice of Minis
The BMW Group said it aims to increase the choice of Minis to include "petrol and diesel internal combustion engines, a plug-in hybrid, and a battery electric vehicle."
The confirmation of the Electric Mini is part of another announcement that in the future, every model series of the Group, including Mini, BMW, and Rolls-Royce, would either be plug-in hybrid or fully-electric.
Electric BMW models
There have been several rumors about all-electric BMW models, including a 3-Series to challenge Tesla Model 3. However, the automaker reiterated it is planning to electrify these models: the BMW i8 Roadster in 2018, the BMW X3 in 2020, and the BMW iNEXT in 2021.
Love Business news?
Stay updated with the latest happenings.
Notify Me
Production
Economic case for building Electric Mini in Oxford compelling: BMW
BMW isn't making a brand-new car; Electric Minis would be identical to those currently being built at Cowley.
The company said building the all-electric Mini in Oxford makes sense; it would require minimal changes to the assembly line.
BMW added eliminating the need for a new plant/production line means the investment would relatively be small by industry standards in "the tens of millions."
Electric bit to be assembled in Germany
The Electric Mini's motor, gearbox, and battery pack would be built at BMW's e-mobility center at Plants Dingolfing and Landshut in Bavaria. They would be shipped to Oxford where they would be assembled into the car built at Cowley plant.
Mini
UK accounts for a fifth of total Mini sales
Mini was founded in 1969, and BMW Group bought the brand in 1994.
Roughly 360,000 Minis are built every year; 60% of all the Mini models, except two, are made in Oxford.
The UK accounts for one-fifth of the total global Mini sales; BMW expects the UK to become one of the largest markets even for the Electric Mini.
Vote of confidence in government plans: Greg Clark
UK's Business Secretary Greg Clark hailed BMW's decision to make Electric Mini in the country as a "vote of confidence (in) the go-to place in the world for the next generation of vehicles." However, BMW earlier warned about the damage caused by Brexit uncertainty.