The start-up funding game, in focus now, SAIF Partners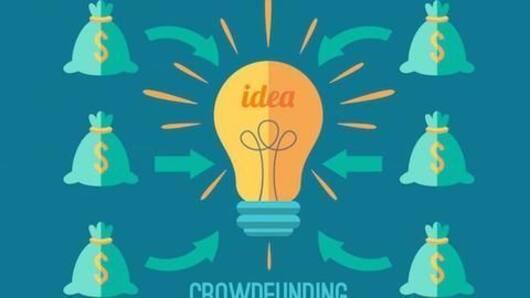 India has seen its fair share of start-up success and failures stories. A start-up begins with a vision but to make it a reality, it often needs funding. One of the ways to go about it is via venture capitals
SAIF Partners is one such firm that has been investing in the Indian start-up scene since 2001.
Young entrepreneurs, this one is for you!
In context
Start-up funding from SAIF Partners
A-game
Bring in your A-game
Getting funding is about knocking doors and making investors excited enough to get into the game with you.
Stalwarts like SAIF Partners have burnt their fingers more than once trusting an excellent idea but with loose ends.
Recently, SAIF Partners' Ravi Adusumalli won the Midas Touch award.
They know the scene, so bring in your A-game, before approaching them.
SAIF Partners
Brace yourself for questions
A start-up funding process is not a sprint, it's a marathon. It's a to and fro situation.
Everybody loves money and if they are parting with theirs for your start-up, they will ask questions and you need to have solid answers.
SAIF Partners was one of the early investors of Paytm, which struck pay dirt. They know a good idea when they see one.
Love Business news?
Stay updated with the latest happenings.
Notify Me
Funding
Don't worry about the area of funding
Firms like these invest in a diverse range of start-ups. SAIF Partners, for example, has their fingers on Indian mobile gaming start-up PlaySimple as well as FirstCry, which is an online shopping platform for baby and kids products.
Also, they've common household names in their portfolio, such as Swiggy, Havells, BookMyShow, Justdial.com, Senco Gold And Diamonds, UrbanClap, UrbanLadder and off course Paytm.
Contact
Here's how you get the ball rolling
Now that you know their background, it's time to approach them.
You can drop by at Unit 1002 B-C, 10th Fl., Time Tower, MG Road, Gurgaon 122002, Haryana, India. If you want to call - 91 124 4965500 is the number or you can send an email at info@saifpartners.com.
There is also a tab on their website, where you can submit a proposal.
Ravi Adusumalli
You know what I am talking about
There are two things, I will leave you with.
A very close associate of Ravi Adusumalli told ET, "He understands the difference between noise and signal."
Another entrepreneur said, "His advice to founders typically revolves around high-level strategy and he doesn't interfere in the day-to-day operations."
If you are a start-up founder, you will know why I mentioned these lines.