Amazon will give 10% cash-back even on returned products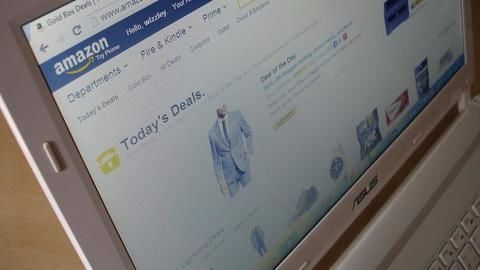 Amazon India is going all out to make sure it has the larger market share in the Indian e-commerce space.
Their latest offer will give 10% cash-back to those using its mobile wallet, even on returned items. For example, if you shop for Rs. 700, you'll get Rs. 70 back even if you return the product that you've bought.
Here's more.
In context
Amazon's new ploy to woo Indian users
Users
It's a one time thing
Let me be clear that it's valid only once per customer. So, don't end up buying hordes of products you don't need, just to return them.
However, sellers are still worried that, given Amazon's user base, this will lead to a flurry of unnecessary returns from people, who just want to make a quick buck.
Sellers
Sellers are not too happy
Recently, Bezos's firm has infused Rs. 130 crore in Amazon Pay India and is now pushing cash-backs to lure users.
Representing about 1,500 online sellers across Web platforms, spokesperson for the All India Online Vendors' Association (AIOVA) said that since Amazon is encouraging returns at the sellers' cost and investment it should extend the same incentive to the sellers whose stocks are being returned.
Love Business news?
Stay updated with the latest happenings.
Notify Me
Offline
Amazon to sell smartphones offline
Amazon India is planning to extend its services in the offline space too. It has initiated dialogues with the brick and mortar stores across the country.
The idea is to "fill a gap" that its online infrastructure can't penetrate at this moment. The initial focus will be on selling smartphones offline. Gadgets360 source said, the Chinese manufacturer, Nubia has been approached for the same.