Flipkart's orders being delivered by Amazon? That's perfectly fine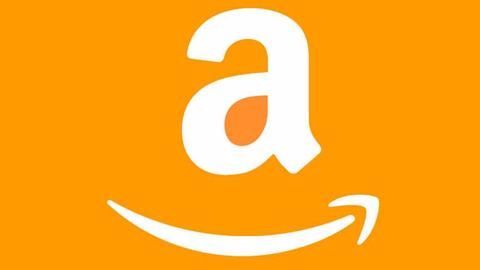 To grow as a business you have to look at the bigger picture.
Amazon is betting big on its delivery arm and will be offering its services to all registered sellers. It doesn't matter if the orders that it might deliver have been placed with Flipkart or Snapdeal, its Indian e-commerce rivals. It's good business and that's what matters.
Here's more about it.
In context
Amazon logistics will deliver rival's orders in future
ATS
What's the plan?
According to reports, the US e-commerce giant has already kick-started a pilot of its logistic services with 300 sellers. Its own logistics service is carried out by Amazon Transportation Services (ATS).
The firm is also mulling on delving into food delivery services, where it'll be competing against Swiggy for market share. It has initiated dialogues with food-tech start-ups, to get things started.
FBA
Going big with ATS
ATS primarily serviced 'Fulfilled by Amazon' (FBA) orders. The sellers would store their products in Amazon warehouses. Once an order was made, it was packed and shipped to the consumer from there via ATS.
Now, the aim is to build ATS as an independent logistics service and compete with independent logistics firms like Blue Dart, FedEx and also Flipkart's Ekart.
Love Business news?
Stay updated with the latest happenings.
Notify Me
Amazon
Major investments have been made
This move would ensure a better grip of the Seattle-based Amazon over the Indian e-commerce market. India is its next big market and it's going all out for that to work.
Amazon is testing the waters with its own sellers but will soon extend services to several brands and other businesses. It has also hired talents from several leading courier firms for the same.
Portfolio
Taking over logistics services
Amazon plans to control every segment of e-commerce value chain. That starts from selling packaging materials to pricing ATS in such a way that sellers opt for it rather than going for other third party courier services.
It enjoys an extensive sellers' portfolio and the company wants ATS to be their priority even if it comes to fulfilling shipments from other marketplaces.
Report
This is a very lucrative market
According to a report by KPMG and CII, the Indian logistic sector will be worth $2.2 billion by 2020, which makes it highly alluring.
Even, Amazon India's rival Flipkart and its logistic arm Ekart are also eyeing this market by tapping into offline networks.
Currently, 90% of Ekart's resources are directed towards Flipkart group companies and the rest is for external clients and businesses.