Voto, Infinix, Comio ready to make smartphone debut in India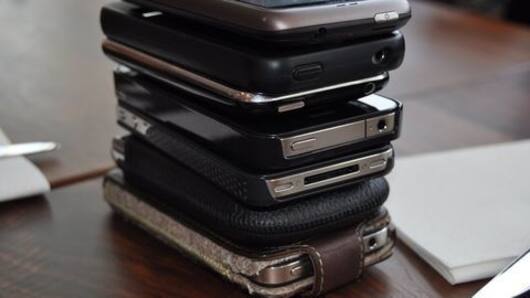 India's growing demand for affordable handsets is now attracting relatively unheard names.
Here are three Chinese phone brands, which intend to make their presence felt in the fastest growing market soon.
However, it remains to be seen if they succeed like Xiaomi or sink like LeEco, once they enter the game.
Here's all you need to know.
In context
Voto, Infinix, Comio set eye on India
Voto
Voto Mobiles by Xunrui Communications
Voto Mobiles was founded in 2007 as a sub-brand of Xunrui Communications. It made its presence known in the telecommunication and consumer electronics industry by bringing out feature phones in China.
Sayantan Dey, Business Head, Overseas, Voto Mobiles, said that the firm wants to revolutionize the current scenario with its affordable and feature heavy handsets. Incidentally, India will be Voto's first operating market.
Infinix
Infinix with Zero series
Reportedly, Infinix, a Chinese smartphone manufacturer based out of Hong Kong is all set to make its debut in India soon.
Its flagship phones, the Zero 2 and Zero 3 are quite popular and it has recently launched two more variants in the Zero lineup, the Zero 4 and Zero 4 Plus.
These models will reportedly be available online and sold via Flipkart.
Love Business news?
Stay updated with the latest happenings.
Notify Me
Comio
Comio by Topwise Communication
Chinese original device maker (ODM) Topwise Communication is also set to foray into India with its Comio brand of smartphones.
According to reports, this brand will address mid to premium range smartphone segment and will be competitively priced between Rs 6,000 and Rs 15,000.
Topwise has appointed Sanjay Kalirona of Zen mobile as its chief executive and director for India.