Boeing pegs India's demand at 2,100 aircraft, over 20 years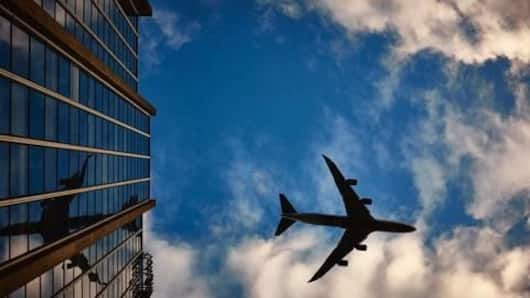 India is now one of the fastest growing aviation markets, thanks to affordable pricing and preference shift. With domestic passenger traffic witnessing a growth of 20% and more in the recent years, aviation numbers will continue to rise.
Making the highest-ever forecast, Boeing Commercial Airplanes hopes this phenomenon would make Indian airlines order a whopping 2,100 new aircraft in next 20 years.
Here's more.
In context
Boeing notes India's aviation boom
Flights
More Indians are opting for flights
According to SVP, Asia Pacific and India sales of Boeing, Dinesh Keskar, the rise in passengers added with a stable exchange rate and low fuel prices will bring home the moolah for Indian aviation market.
Low-cost carriers will benefit the most, as the recent liberalization of norms for domestic carriers to fly overseas, making air fares affordable and opening airports would aid their growth.
Boeing
This is not the final projection
Banking heavily on India, Boeing Commercial Airplanes expects that the passenger growth in South Asia will be of about 8% over the next 20 years, eclipsing the world average of 4.7%.
Dinesh Keskar also said that this projection may further increase, depending on how India's regional connectivity scheme influences the demand.
Love Business news?
Stay updated with the latest happenings.
Notify Me
India
Latest demand of single-aisle planes
The world's biggest maker of jetliners believes that the worldwide demand for aircraft over the next 20 years will stand at around 41,030.
The bulk of its new deliveries would be single-aisle planes, such as the next generation 737 and 737 Max.
India is likely to purchase 1,780 such aircraft, accounting for 5% of the US plane maker's total orders.