BookMyShow acquires Sharjah-based Nfusion in an all-cash deal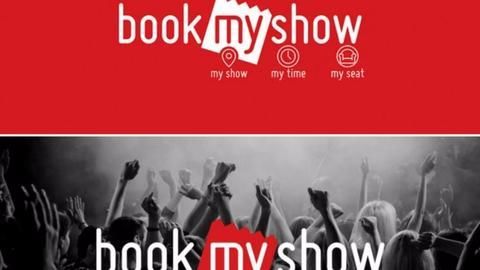 Mumbai-based online entertainment ticketing platform, BookMyShow, announced the acquisition of Sharjah-based audio and video on-demand platform Nfusion for an undisclosed amount, in an all-cash deal.
It would help BookMyShow bolster its audio streaming offerings.
This is the fourth acquisition by BookMyShow in 2017; it acquired food tech start-up Burrp last month.
No financial details of the latest transaction have been disclosed.
Read more!
In context
BookMyShow boosts its music streaming business
Acquisition
Nfusion offers online HD streaming on demand
Nfusion was established in Sharjah by Shoaib GM Khan, S Sivagurunathan, and Prabhakar Reddy in 2009.
BookMyShow Director Parikshit Dar said the acquisition of Nfusion would strengthen their audio offerings as part of the company's efforts to become a destination for complete entertainment.
BookMyShow has integrated Nfusion with its platform to launch Jukebox, which allows users to download music.
BookMyShow Director Parikshit Dar's statement
"We are excited to foray into audio entertainment through our offering 'Jukebox' (its online audio entertainment offering), which uses Nfusion's technology. We had a library of 1.5 million songs and are now making available curated music that will help listeners discover many more tracks."
Love Business news?
Stay updated with the latest happenings.
Notify Me
Acquisitions
About BookMyShow and its previous acquisitions
BookMyShow was founded by Parikshit Dar, Ashish Hemrajani, and Rajesh Balpande in Mumbai in 1999.
BMS acquired Chennai-based online ticketing company TicketGreen in 2013.
It acquired a majority stake in Bengaluru-based start-up Eventifier in 2015 and took over Chennai-based Fantain Sports in 2016.
In 2017 alone, it bought Hyderabad-based online ticketing platform MastiTickets, Pune-based Townscript, and Mumbai-based food tech start-up Burrp.
Audio Entertainment
BookMyShow's audio entertainment business team
BMS appointed Aditya Kuber as Associate Vice-President (Audio Entertainment) to lead the Jukebox vertical, under BookMyShow CEO and Founder Ashish Hemrajani.
Kuber is responsible for product marketing and handling partnerships with music labels/distributors for creating exclusive content for BMS.
The Nfusion team at BMS would be headed by Shoaib Khan while his partner Sivagurunathan would be leading BMS's architecture, development, and operations teams.
Services offered by Nfusion
Apart from on-demand video streaming, Nfusion offers a range of other services like web design, web application, web hosting, and content delivery solutions. Its offices are located in UAE, India, and Hong Kong and have partnered with several businesses globally.
Jukebox
BMS Jukebox offers free music downloads
Parikshit Dar said Nfusion has "immense experience, innovation capability as well as expertise in building and managing scalable tech solutions."
Nfusion's experienced team would be key to the success of BookMyShow's Jukebox, launched in June 2017.
BMS users receive music credits with their online ticket purchases that can be redeemed to download music for free on Jukebox iOS or Android app.