Air India may retain national carrier tag to garner valuation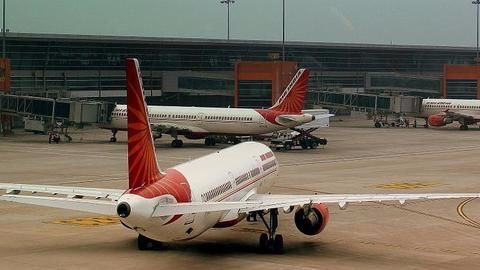 Finance minister Arun Jaitley said that the government is mulling on retaining the national carrier status of Air India.
This move will significantly increase Air India's valuation, as national carriers are given preference when bilateral flying contracts with other countries are signed.
However, concrete offers, for the debt-burdened airline, are yet to surface from the interested parties.
Here's more about it.
In context
Air India's national carrier tag gives it weightage
Maharaja
No point in keeping the Maharaja around
Jaitley said it was not justified that the government kept collecting taxes from the public and spent it on a public sector airline that accounts for a meager 15-16% of domestic market share.
Moreover, the debts of AI have ballooned up to Rs. 50,000-55,000 crore and carrying around that burden in a competitive environment was not a feasible option anymore.
National carrier
National carrier status
Being the national carrier, Air India enjoys the first right of refusal on international flying rights.
Allowing Air India to keep its national carrier status would also ensure that it remains a major competitor even after it changes hands.
Jaitley said that the government is trying to make sure that current AI employees are able to retain their jobs.
Love Business news?
Stay updated with the latest happenings.
Notify Me
Debt
Handling the massive debt burden
Jaitley said that Air India functioning like a government department, in a highly competitive segment, would not only prevent the creation of new jobs but keeping the old employees would become impossible as well.
Before selling it off, an inter-ministerial panel, led by Jaitley, is mulling on available options to lessen the debt, accumulated by the Maharaja over the years.
IndiGo
The two main contenders
There have been several interested buyers. The chief among them is IndiGo (InterGlobe Aviation Ltd), which is currently the largest airline in India and has enjoyed a very successful quarter recently.
Another is the Tata group, the original owner of Air India before it was nationalized. Tatas have initiated informal dialogue with the government and have asked details regarding the sale.