Jio triggered brutal price battle will end soon: S&P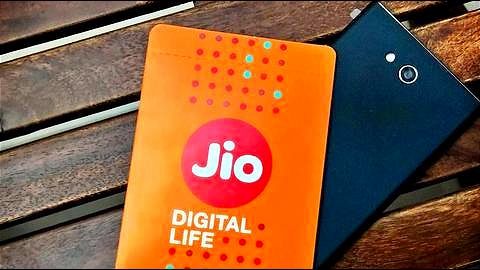 Reliance Jio has been disrupting the Indian telecom market since its launch last year.
With free services and promotional offers, Jio has taken the sector by storm, starting a price war.
Facing severe competition, other telcos are slashing tariffs and burning cash for market share.
However, S&P Global Ratings says the Jio-triggered fight involving rock-bottom prices is in the "final stages".
Know more.
In context
S&P report on India's ongoing telecom war
S&P Global Ratings' Credit Analyst Ashutosh Sharma
Ashutosh Sharma stated, "Jio (Mukesh Ambani-run new entrant), through heavy discounting, has managed to grab 10% of the country's telco subscriber base in less than a year, but costly discounting practices cannot last forever."
Telecom Sector
Tough competition may lead to plunge in profits, revenue
S&P Global Ratings' report said Jio's aggressive tactics are "a strain on revenue, profitability, and cash flows" of all the telecom operators.
It added the telcos' income and margins may bottom out over the next year due to the ongoing competition.
However, it said Jio may "rationalize its competitive strategy" within the next 12-18 months and focus on achieving "sustainable revenue and margins".
Love Business news?
Stay updated with the latest happenings.
Notify Me
Hunger Games style battle?
According to the report, the Indian telecom battle has "all the ingredients of a 'Hunger Games' movie, the combination of rivalry, power plays and elimination of the weak, has investors, financiers, analysts and the government on the edge of their seats".
Telecom Players
Incumbent players struggling to keep up with Jio
Jio offers voice services, which account for 80% of telecom revenues, for free and its data tariffs are also priced below other operators.
So, top telecom players like Airtel, Vodafone, and Idea were compelled to match Jio's cheap tariffs to retain consumers.
Biggies like Idea and Vodafone, and RCom, Aircel, and MTS have announced mergers, while Airtel acquired Telenor.
Challenges
Telecom companies to see sharp declines in current fiscal
In its report, S&P Global Ratings said it expects the operators' cash positions and margins "to be further challenged before they get better."
Their leverage levels would remain high while margins low, leading to a 5-10% decline in revenue in the current fiscal.
However, Idea-Vodafone, Airtel, and Jio would witness a lesser decline compared to smaller players like RCom-Aircel and Tata Group's telcos.
Recovery
Revenue to start recovering after a year
S&P said the telecom sector may begin to recover from the current revenue/profitability loss after 12-18 months when Jio starts prioritizing income and profitability over user base.
It said in a year or two, Idea-Vodafone, Airtel, and Jio would form the top tier, controlling 75-85% of the industry's revenue.
It added state-owned telcos, BSNL and MTNL, would occupy the fourth position.