Apple, Samsung may lose out to Huawei, Oppo and Xiaomi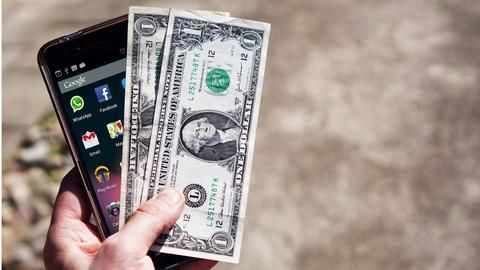 If reports are to be believed, very soon Samsung and Apple will be losing their number one and two spots in the global smartphone market. They are holding onto their mantles as of second quarter of this year.
But with passing time, Chinese Android OEMs Huawei, Oppo and Xiaomi are gradually gaining enough ground to usurp them from their coveted positions.
Here's more.
In context
Apple, Samsung challenged by Huawei, Oppo and Xiaomi
Huawei
Here are the numbers
According to the analysis by Canalys, Huawei at the third place, is very quickly bridging the gap that it has with Apple.
It has shipped 38 million units in this quarter, while Apple has clocked in 41 million iPhones during the same period.
Moreover, Huawei had a y-o-y growth of 20% while Apple, despite the hype over its latest iPhone, managed a meager 2%.
Apple
Apple's next iPhone better be a huge seller
When it comes to growth, Oppo and Xiaomi also gave strong performances in this quarter and they are currently holding the fourth and fifth spot, respectively.
Oppo's shipments grew by 44% and Xiaomi managed to up its shipments by 52%. These growing numbers make them strong contenders in their own right.
Apple also reported strong earnings, but things are still hanging in the balance.
Love Business news?
Stay updated with the latest happenings.
Notify Me
Samsung
Samsung needs to slog more
Samsung, the leader in global smartphone market, shipped over 79 million units in this quarter.
That would have been good if it didn't get marred by the fact that its y-o-y growth was "relatively flat" this quarter and its lead is now being challenged by Chinese phone makers.
In total, over 340 million smartphones were shipped in Q2, marking an increase of 4%, y-o-y.