Business
Uber, Ola will not be allowed in Goa, says minister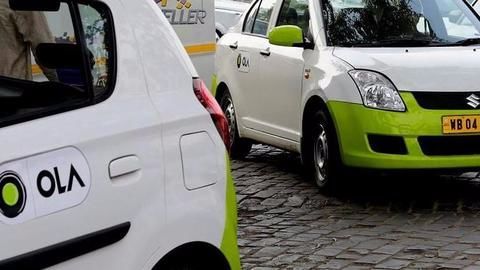 In April, an NRI of Goan origin, Mahesh Sardesai, tired of Goa's taxi mafia, had started an e-petition directed towards chief minister Manohar Parrikar, to allow the entry of Ola and Uber in the state, which went viral.
Now, Transport Minister Sudin Dhavalikar, replying to the question raised by Nationalist Congress Party member Churchill Alemao, said it's not going to happen.
Here's more.
In context:
Uber, Ola service ban in Goa continues
03 Aug 2017

Uber, Ola will not be allowed in Goa, says minister
Drivers

Condemnable practices by local cab drivers
Sardesai in his online petition had mentioned that Goa's flourishing tourism is being stifled by high-priced local cab providers.
If cab aggregators like Ola and Uber were allowed in the state, it would not only ease traffic congestion but would also boost employment.
In the petition, local drivers were accused of never using taxi meters and charging exorbitantly for their services.
Love Business news?


Stay updated with the latest happenings.
Sardesai uploaded the petition on change.org and argued, "Tourism is the backbone of Goa's economy and tourists across the world and India are used to services like Ola and Uber, it's time to allow them to operate in Goa."
Incidentally, in 2014, Ola taxi services were introduced in the state, but the state transport department stopped it after the local taxi operators started protesting.
For some time, several ruling BJP leaders, including Nilesh Cabral, have voiced their concerns about the loss of Goa's reputation due to the taxi operators' lobbying and their practices.
Despite the rising demand of reintroducing competitive taxi services, like Ola and Uber, in the state, it appears that it will not happen anytime soon.