Disney breaks up with Netflix, will start its streaming service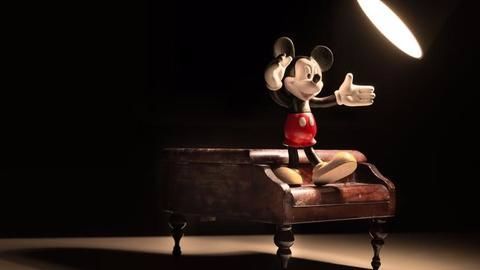 Disney and Netflix are parting ways. According to reports, Disney is now going to launch its own streaming service that will have its central Disney and Pixar brands; and another that will take care of live sports.
The little mouse is taking a big leap and bypassing cable firms and Netflix with plans to charge the consumers directly for its content.
Here's more.
In context
Disney goes solo, enters the streaming business
Netflix
What is it up to?
Its streaming service will debut in 2019 and right about that time, it'll be pulling its movies out from the Netflix roster.
This move may come across as sudden to few, however, to be honest, Disney has done its homework, knowing that this day might come.
It already runs an on-demand subscription video service in the UK for Disney movies, called DisneyLife, since 2015.
DisneyLife
It already had a practice run
DisneyLife, which was also available in China for a brief period of time, was the firm's beta testing session of its product before going for a much larger launch.
It already has the underlying infrastructure ready and has a clear understanding of what kind of content will grab audiences' attention and how the finer details would work.
So, its soft launch is done.
Love Business news?
Stay updated with the latest happenings.
Notify Me
Movies
Ready for the big leap
DisneyLife module allows consumers to stream up to six Disney movies, TV shows, music, audiobooks and e-books for a small monthly fee.
One can stream the content on one's mobile devices or watch it on TVs via AirPlay and Chromecast.
The new streaming service by Disney will feature titles like "Toy Story 4'' and "Frozen'' sequel to draw in the young crowd.
Marvel
Things will unravel soon enough
So, what you get is all content from Disney Channel, Disney Junior and Disney XD, and original TV shows and films. If that doesn't get the cash registers ringing, it may add its biggest draws, the Marvel superheroes and the Star Wars franchise.
It has been mulling, for some time now, on what should be done with them. This will be a good fit.
Sports
Another major offering
Then there is its streaming ESPN service, which Disney says, will not compete but co-exist with its TV channels.
Under this heading, Disney will show baseball, hockey and soccer games, tennis matches and college sports.
Slated to start in early 2018, it will not stream pro football or basketball in its initial phase.