SoundCloud survives, emerging voices in music will not be silenced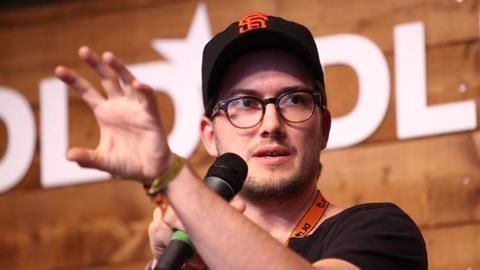 SoundCloud is not shutting down its shop, just yet.
After managing to garner $170m (£135m) in investment, one of the most popular platforms for emerging artists to showcase their talents will slog on to see another day.
However, the deal on which SoundCloud survives has its barbs. Alexander Ljung will now have to step down from the firm's chief executive chair.
Here's more.
In context
SoundCloud survives via last minute funding
SoundCloud
Almost at the edge
Users were highly concerned when they came to know that if fresh funding doesn't get approved, the music streaming service would have to go offline.
Preparing for the worst, they have been backing up their SoundCloud uploads and were relieved when Ljung assured them that "SoundCloud is here to stay." The site currently has more than 40 million users.
Shareholders
Things were falling apart
For SoundCloud, it was a make or break situation. It already had taken austerity measures, which saw the Berlin-based company firing 173 employees, almost 40% of its workforce.
Earlier this week, a note meant for its shareholders was obtained by Axios, which had Ljung saying that if this money doesn't come they will not be able to continue.
Love Business news?
Stay updated with the latest happenings.
Notify Me
Blog
It's a new day
Ljung wrote in a blog post, "You've told me how, without SoundCloud, there would be a giant gaping void in today's world of music. We can't have that, and I'm happy to once again say that won't be happening."
Post investment, Ljung will be replaced as chief executive by former Vimeo Chief Kerry Trainor and Mike Weissman, another ex-Vimeo connection, will become SoundCloud's COO.