US law firms file suits against Infosys after Sikka's resignation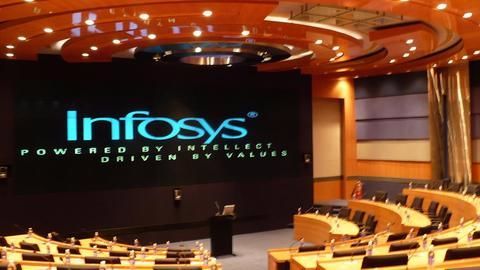 The ramifications of Vishal Sikka's resignation from Infosys have been huge. Three American law firms have filed class action suits against it over alleged securities fraud, misleading information and unlawful practices.
After Sikka's resignation, Infosys' American depositary receipts (ADRs) fell sharply by $1.43/share.
Infosys, against whom Bronstein, Gewirtz & Grossman, Pomerantz Law Firm, and Rosen Law Firm have launched investigations, is listed on NYSE.
In context
American suits against Infosys after Sikka's departure
The case
What's the case about?
According to investopedia, an ADR is a certificate issued by a US bank for shares in a foreign firm on a US exchange.
A statement from Bronstein, Gewirtz & Grossman said there are "concerns whether Infosys and its officers and directors have complied with federal securities laws".
Rosen Law says this is an opportunity for Infosys shareholders to "recover their investment losses".
What will happen now?
Only those stock investors who have accrued losses can participate in the class action. A US court will appoint a lead plaintiff in the securities fraud case, who will represent the members of the class action and prosecute the lawsuit.
Love Business news?
Stay updated with the latest happenings.
Notify Me
Share buyback
Infosys has already approved share buyback
Meanwhile, Infosys has approved a share buyback plan of up to Rs. 13,000cr. A share buyback involves a company buying its shares back from investors who are willing to sell.
The buyback is worth 4.9% of the company's paid-up equity capital.
Infosys has offered Rs. 1,150 per share, a substantial Rs. 226.90 more than the Rs. 923.10 per share closing price, following Sikka's resignation.
Meanwhile, Infosys decides on its next leader
After months battling the founders, Sikka was broken. Sources now say Infosys is keen on zeroing in on internal candidates. According to insiders, Interim CEO UB Pravin Rao, Deputy COO Ravi Kumar, CFO Ranganath Mavinakere and BFSI Global Head Mohit Joshi are potential candidates.