Delhi: Excess fee notice compels schools to start fee refunding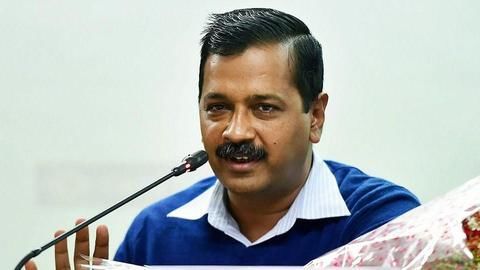 On 21 Aug, Delhi's government served show-cause notices to 449 private schools, including DPS Mathura Road and Pusa Road's Springdales, over the charging of excess fees by them.
After four days, 150+ schools have started refunding the excess fees.
While 70 schools submitted the amounts collected in excess to the Delhi HC, others have begun issuing cheques/transferring funds to parents.
Tap in for more Delhi-NCR news!
In context
Top stories of the day from Delhi
Delhi
Dera chief rape case verdict: Section 144 in 80% areas
Violent protests erupted in Delhi minutes after Panchkula's Special CBI court convicted Dera chief Ram Rahim in a rape case.
Police security in the city has been stepped up to maintain law and order; all police stations are on high alert.
After about ten years, Section 144 of CrPC was enforced in 80% of Delhi's areas and will remain imposed until 8 September.
26 Aug 2017
Five Delhi govt schools win Centre's Swachh Vidyalaya Puraskar
Five government schools in Delhi are among 172 such schools in India that won the Swachh Vidyalaya Puraskar.
They include Karol Bagh's Rajkiya Pratibha Vikas Vidyalaya, Shalimar Bagh's Rashtriya Pratibha Vikas Vidyalaya, Chhawla's Sarvodaya Kanya Vidyalaya, Deendarpur's Sarvodaya Vidyalaya, Sonia Vihar's Sarvodaya Vidyalaya.
Schools were judged on availability of water, toilets, hand-washing soaps, operations/maintenance, behavior change, and capacity-building.
Love Delhi news?
Stay updated with the latest happenings.
Notify Me
Allahabad HC
Inquiry ordered into Ghaziabad Development Authority housing scheme
The Allahabad HC heard a 2011 petition by Ghaziabad resident Rajendra Tyagi, alleging norms violation in restoration of 139 previously-canceled plots during 2005-07 at less than the prevailing rates under Ghaziabad Development Authority's Swarn Jayanti Puram housing scheme.
The court asked Uttar Pradesh's Principal Secretary (Housing), Mukul Singhal, to determine the properties' market value and ensure that loss incurred to state government is recovered.
Delhi Metro
DMRC won't install platform screen doors at Gurgaon stations
Responding to an RTI query, Delhi Metro Rail Corporation (DMRC) revealed it doesn't plan to install the much-needed platform screen doors (PSDs) safety feature at any of its Gurgaon metro stations.
Over the past three years, 45 suicides took place at DMRC stations.
In 2016, 88 suicide attempt cases at metro stations were registered while 350 people were caught walking on the tracks.
Ganesh Chaturthi
Delhi-NCR: Ganeshotsav pandals to visit this year!
While the nation-wide Ganesh Chaturthi celebrations are in full-swing, here are some popular and interesting pandals one must visit in Delhi-NCR:
Clay Ganesha idol at Gurgaon Sarvajanik Ganeshotsav Samiti's Clean India-Green India mandal; Dilli's Lal Bagh Ka Raja in Pitampura (Mumbai's famous Lalbaugcha Raja's replica), Laxmi Nagar Shri Ganesh Sewa Mandal's "Save Yamuna, Save Environment" pandal where celebrations are based on Swachh Bharat Abhiyan.
North Delhi
St Stephen's Hospital postgraduate intern found dead
At St Stephen's Hospital in New Delhi, a 26-year-old junior doctor Sashwat Pandey was found murdered with his throat slit in a pool of blood in a hospital restroom.
No arrests were made, but police are searching for one of Pandey's colleagues who went missing.
70 of the hospital's doctors staged a protest demanding quick action; OPD services at the hospital have been shut.