Delhi HC sentences man to life imprisonment for stabbing wife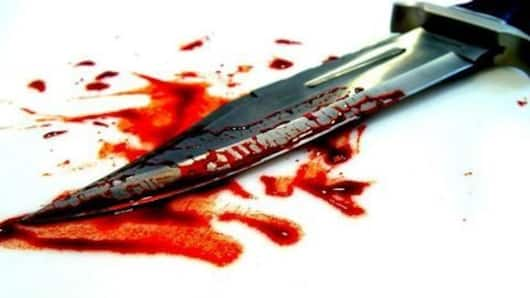 The Delhi High Court has sentenced a man to life imprisonment for brutally stabbing his wife to death 21 times with a peeler knife six years ago.
The court upheld the life term granted to the man and said the attack on the woman's head was "so brutal" that it fractured her underlying skull bone and led to her death.
Here's more.
In context
Delhi Man gets life imprisonment for killing wife
The appeal
He stabbed his wife 21 times with a peeler knife
The bench of Justices Sunil Gaur and Prathiba Singh dismissed the appeal of the man, Devender Dass and upheld his conviction by the trial court.
Dass committed the crime on the intervening night of October 31 and November 1, 2012 by stabbing his wife and hitting her with a brick, following a quarrel with her.
The incident had come to light after his landlord informed the police.
It is a case of brutal murder: Court
The bench said, "It is evident that Dass had brutally assaulted his wife. So, in our opinion, in the instant case, it cannot be said that the offence committed by Dass is 'culpable homicide not amounting to murder'. It is a case of brutal murder."
Love Delhi news?
Stay updated with the latest happenings.
Notify Me
Details
Convict's lawyer seeks leniency in terms of punishment
After his plea was dismissed, his lawyer urged the court for leniency, saying his crime should be treated with lesser gravity as he had already undergone a sentence of six years and has no previous criminal record.
A court-appointed amicus appearing for Dass has also requested the HC to reduce his punishment considering the circumstances and that he has to support his minor children.