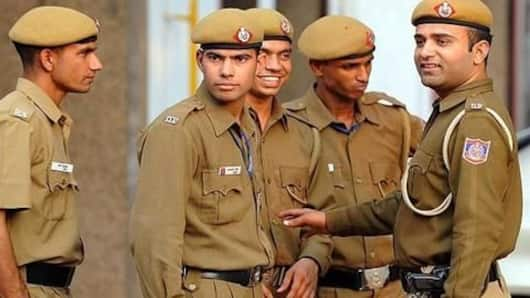 Delhi: Leave me alone or will jump: Man to cops
A high voltage drama recently ensued in Delhi when a 38-year-old man threatened to jump off a four storied building, if police tried to catch him.
Karambir Brijesh sat atop a window porch for four hours, till he felt exhausted and stretched out.
That was when a team of five police officers caught him by his hand and brought him down safely.
Wanted for kidnapping, but cops wanted him as witness
Cops came to Brijesh because he was a witness in an assault case.
However, he thought that they have come to arrest him for a kidnapping case dating back to 2016 in which he is an accused.
The incident took place in Outer Rohini area and the cops had to call the fire brigade and Delhi Disaster Management Authority when he refused to budge.
Cops grabbed him when he stretched after four hours
Rajendra Singh Sagar, additional deputy commissioner of police (outer district) said that they asked him to think of his family before he took the plunge.
But he did not relent and stayed put.
After four hours, when he raised his hands to stretch, the cops who were waiting on the terrace for such an opportunity, grabbed him and brought him downstairs.