Gurugram: 30 ATMs robbed using just SUVs, belts, ropes, gas-cutters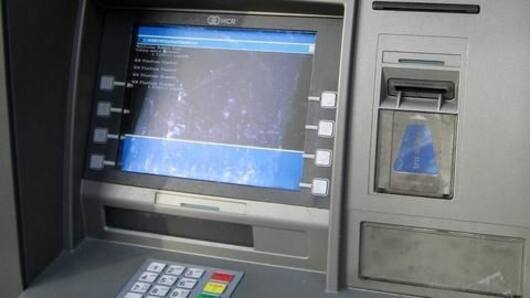 Stolen SUVs, belts, ropes and gas-cutters: that's all what the Shahid alias Advani gang used, to carry out the 30 ATM thefts in Gurugram since December'17.
The 12-member gang, which had been giving Gurugram Police some major headaches, carried out their latest loot in Wazirabad village on May 7.
The cops managed to nab one of them the next day.
Here are the details.
In context
All about Gurugram's ATMs robbers
Details
Scorpios, Boleros, Fortuners and Maxx pick-ups used for ferrying
With the help of ropes and rubber belts, the gang used to uproot the ATMs kiosks and then place them in their SUV.
They usually used Scorpios, Boleros, Fortuners and Maxx pick-ups for this purpose, revealed Istakh alias Mandal, the arrested robber.
Once in their hide-out, the kiosk was halved using a gas-cutter, and the money extracted, to be divided among all gang-members.
Modus operandi
They surveyed city all night to loot unguarded ATMs
Istakh further said that they always targeted ATMs that did not have any guard stationed.
To find such potential targets, they roamed around Gurugram all night long.
Lest any police official notices them, they had firearms and slaughter-knives for defense.
The gang carried out maximum robberies in winters, as they could cover up their faces with scarves and mufflers, to avoid the CCTV cameras.
Love Delhi news?
Stay updated with the latest happenings.
Notify Me
Protecting criminal?
Cops attacked by villagers when they tried to arrest Advani
Istakh has mentioned Advani as the kingpin of the gang, who will be arrested soon, along with the other 10, said Gurugram Police chief.
A special team has been formed to solve the case.
Interestingly, the cops did go to Ghata Shamshabad village to arrest Advani on May 8, but over 70 locals attacked them, injuring three police officers. He had, by then, fled.