Delhi: Rehab-center caretaker beats inmate to death for passing stool,urine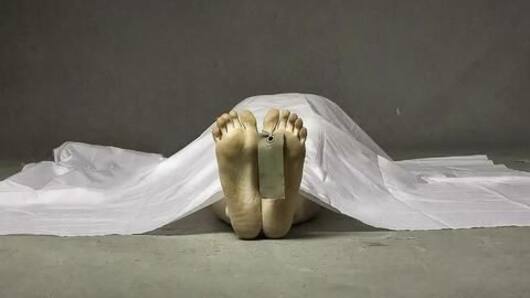 Enraged by the foul smell emanating from an inmate's stool and urine, the caretaker of a rehabilitation center in Delhi's Govindpuri and his two friends thrashed him to death.
The 29-year-old was admitted to the center on Monday evening to kick off alcoholism.
He got beaten the same day. Cops received a call the next morning itself.
All three accused are absconding.
In context
Delhi: Man beaten to death in rehab center
Details
All three accused had beaten up other inmates before
The incident took place in Jeevan Raksha Foundation based in Tughlakabad-Extension.
According to other inmates, Amit Bidhuri and his caretaker, Sumit Arora (30), had a fight, after the former urinated on the wall and passed stool on the floor under the influence of alcohol.
They added Arora and his friends were already agitated, having beaten up other inmates prior to their fight with Bidhuri.
Incident
Trio thrashed Bidhuri mercilessly, fled upon discovering he is dead
The fight took an ugly turn when the trio, all drunk, started thrashing Bidhuri mercilessly with a wooden rod.
After some time, they gave up and slept beside Bidhuri.
Upon waking up the next day, they realized that Bidhuri is dead, and immediately fled the scene.
His body was discovered by another caretaker, who informed the manager. The cops were called.
Love Delhi news?
Stay updated with the latest happenings.
Notify Me
Family cries foul
'Body had multiple fatal injuries, why no CCTV in room'
Bidhuri was rushed to a nearby hospital, where doctors declared him brought dead.
His family alleged that it's all planned, otherwise why were there no CCTV cameras in the room where he was thrashed?
Moreover, his body had multiple fatal injuries.
"His hair and eyebrows had been shaved off. His body's lower part had multiple abrasions, all of which oozed blood," said his uncle.
Cops said
Preliminary probe: Arora was an inmate, Bidhuri admitted earlier too
Chinmoy Biswal, DCP (Southeast), said a case has been registered under IPC Section 302 and investigation is on.
Preliminary probe revealed Arora himself was an inmate a month ago, but later took up the job of a caretaker.
Bidhuri was also admitted to the center earlier, but he returned in just four days. Biswal said they are trying to find out what happened.