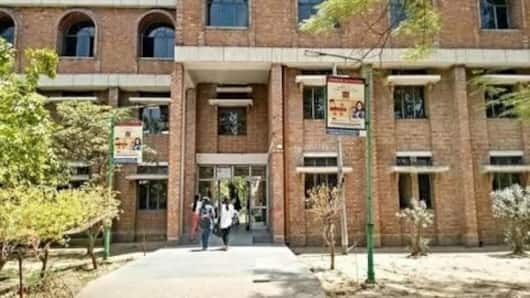 Heartwarming: Financially-challenged girl gets admission, courtesy DU professors
High cut-offs, tests and interviews weren't challenging enough to scare away this 18-year-old, who had applied for Journalism under Delhi University's Bharati College.
The main nail that pricked her education-path was financial predicament.
With her father expiring and her vegetable-vendor mother falling ill, there was no way this girl could join the course.
That's when Bharati College professors stepped in and a miracle happened.
Staff members handling her admission came together
All the professors, headed by the college principal, came together, pooled in and within 30 minutes, her admission fee was paid through an online transaction.
One of the Samaritans, Nandini Sen, an associate professor of English, shared the story on Facebook.
In the post, she narrated how the professor handling her admission shared with them that the girl fulfilled all criteria, except that one.
'Principal was the first one to reach out'
"'What do you think we should do', the professor had asked me," wrote Sen.
The solution was obvious to them and within a second they took a decision.
"The Principal was the first one to reach out to her purse," Sen shared, adding that within half an hour, "the staff members handling the admissions had pooled to put together the girl's fees."
Love Delhi news?
Stay updated with the latest happenings.
Yes, notify Me
'We're there to help. Please don't stop your daughter's education'
After the fee was paid, the girl's mother was called in and said just one line, "We're there to help. Please don't stop your daughter's education."
And for this girl, it didn't stop after all.
Sen pointed out that teachers and universities are always blamed, but these "little stories of teachers going way beyond their duties to benefit students" should also be covered extensively.
Know about Bharati College in West Delhi
Bharati College is one of the top women's college based in Janakpuri, West Delhi. It offers eleven disciplines in Arts and Social Sciences, along with a Masters course in Hindi. It has a very active NSS (National Service Scheme) and NCC (National Cadet Corps) cell.