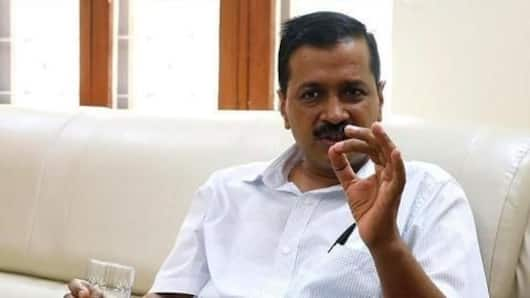 Delhi colleges should be among world's 'top 10': CM Kejriwal
Delhi CM Arvind Kejriwal said higher educational institutions in Delhi should strive to be among the top 10 institutes in the world and that his government would provide them the funds required.
He also said his government would organize a summit and invite teaching professionals of Indian origin from across the world to discuss ways to improve the education system in Delhi.
Here's more.
Even those scoring 97% don't get admission: Kejriwal
Kejriwal was speaking at the inauguration of Phase II of the IIIT-Delhi campus.
He asserted that only 1.25L of the total of around 2.5L students clearing Class 12 exams every year get admissions to colleges and universities in Delhi.
"Even those scoring up to 97% marks do not get admission. This is not acceptable. Our government is working to remove this shortage," he said.
IIIT Phase-II expansion will increase students' uptake to 3,000
Deputy CM Manish Sisodia said the Phase-II of Indraprastha Institute of Information Technology Delhi campus was completed in about 2.5 years and it was a testament to the government's commitment towards education. The Phase-II expansion will enhance its students' uptake from over 1,800 to 3,000.