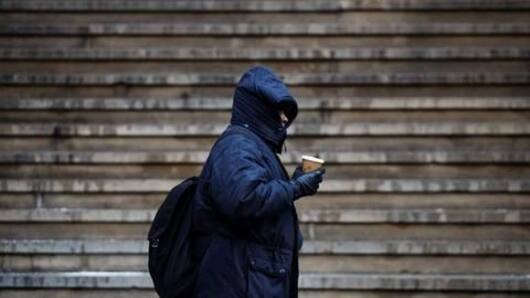 Delhi shivers, minimum temperature still below 5 degrees C
At 4.7 degrees Celsius today, Delhi witnessed a slight increase in the minimum temperature from yesterday, which was the coldest day of the season for the city at 4 degrees Celsius.
Weather department officials said the minimum temperature today was three notches below the season's average while humidity was recorded at 89% at 8.30 am.
The department forecast clear skies through the day.
Tomorrow: Possibility of mist, to be followed by haze/smog
The maximum temperature is likely to hover around 22 degrees Celsius, said the official.
There is a possibility of mist tomorrow morning with haze or smog likely to prevail thereafter.
Yesterday, Delhi recorded its coldest December day in the last four years at 4 degrees Celsius.
The maximum temperature recorded yesterday was at 22.3 degrees Celsius in the national capital.