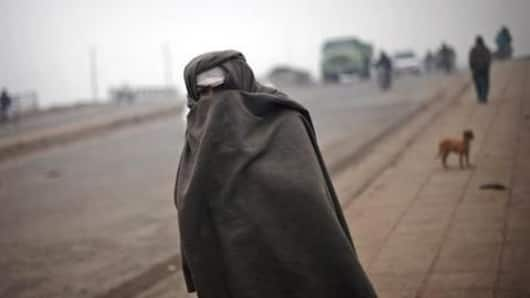 No relief from cold as Delhi records minimum of 3.7C
Cold wave conditions persisted in Delhi today with the minimum temperature settling at 3.7 degree Celsius, three notches below the normal, a day after the national capital recorded its coldest December day since 2014, said a MeT department official.
The city had registered a low of 3.6 degree Celsius yesterday and in parts of Delhi, the mercury had dipped to even 3.4 degree Celsius.
Weatherman has forecast fog for tomorrow morning and haze thereafter
The relative humidity recorded in the morning was 97%.
"Maximum temperature is expected to hover around 21 degree Celsius," the official further said.
The weatherman has forecast fog for tomorrow morning and haze thereafter.
Delhi has been reeling under intense cold wave conditions for the past few days.
On December 23, the minimum temperature was recorded at 3.7 degree Celsius.
Minimum temperature might reach 3 deg C after December 28
The national capital today recorded its coldest December temperature in the past 12 years on December 23. The minimum temperature in the city is expected to dip to 3 degree Celsius after December 28. Yesterday, the maximum temperature was recorded at 21.3 degree Celsius.