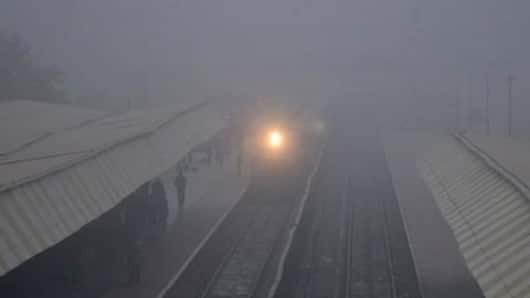 Delhi: Foggy morning delays 14 trains by roughly 2 hours
It was a cold, foggy morning in the national capital today with the minimum temperature settling at 7 degree Celsius, normal for the season.
A senior Railways officer said 14 trains have been delayed by an average of two hours due to fog.
Ranchi-Delhi and Jaynagar-Anand Vihar Garib Rath, Farakka Express, Poorva Express, and Sealdah-Rajdhani were among those that got delayed.
Details here.
Today's forecast: Clear skies, maximum temperature to reach 20C
A cover of moderate fog enveloped the city with visibility reduced to 200 meters at Palam and 400 meters at Safdarjung, at 5.30am.
Mainly clear skies are forecast for the day.
Relative humidity was 100% at 8.30am.
The maximum temperature will hover around 20 degree Celsius.
Yesterday, the minimum temperature in Delhi had settled at 7.1 degree Celsius and maximum at 20.1 degree Celsius.