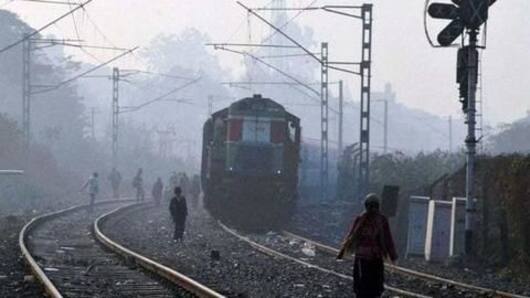 Delhi: Fog reduces visibility, 11 trains delayed by 2-3 hours
The minimum temperature in Delhi settled at 7 degree Celsius today, with eleven trains running late due to fog.
Humidity was recorded at 100% at 8.30 am, the Met department said.
According to the Railways, the Mahabodi Express between Gaya and New Delhi, Faizabad-Delhi Express and Pratapgarh-Delhi Padmavat Express were among the trains that were delayed for an average of two to three hours.
Forecast: Possibility of rain over the weekend
The maximum temperature today is likely to hover around 21 degree Celsius. According to the Met department, there is a possibility of light rain over the weekend. Yesterday, the minimum temperature was recorded at 6 degree Celsius while the maximum temperature at 21 degree Celsius.