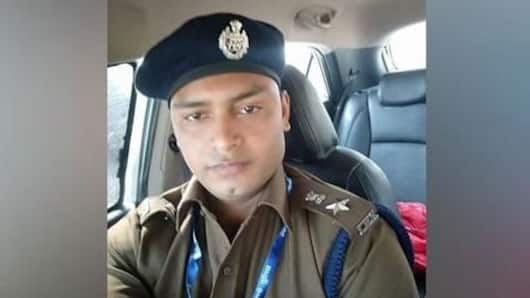 Delhi: Posing as an IPS officer, man cons woman
A 30-year-old man was arrested recently for allegedly posing as an IPS officer, stalking and conning a woman.
The man, identified as Rajkumar, resident of Kirari area, was nabbed from the Rohini area of Delhi on Sunday.
The woman alleged that he took Rs. 1 lakh for getting her a government job. She later realized that she had been duped.
Read more for details.
After taking money from her, man avoids woman online
According to the 24-year-old woman, the two met at a gym and became friends.
He claimed to be in love with her, but didn't agree to get married because he supposedly had "cancer".
Further, he took Rs. 1 lakh on the pretext of getting her a government job.
After he started ignoring her on the social media platforms, she realized he was a conman.
Victim reported case after man started stalking her
The man later showed up at the showroom, where she worked and tried to meet her.
After she refused and the guards present there obstructed him, he threatened to shut down the showroom as he is an "IPS officer".
Thereafter he started stalking her, which forced the victim to file a case against him on Friday at the Aman Vihar Police Station in Rohini.
Love Delhi news?
Stay updated with the latest happenings.
Yes, notify me
ACP on Facebook, driver in reality, says DCP
According to Deputy Commissioner of Police (Rohini) SD Mishra, "The victim visited his Facebook profile and in his profile picture, there was a nameplate of Raj Malhotra and the designation was mentioned as Assistant Commissioner of Police."
During interrogation, however, the accused confessed that he was not an IPS officer.
Instead he was a driver and also used to work at the gym.
In 2013 too, he was arrested in a forgery case
Meanwhile, this is not the first time that the accused was involved in forgery. In 2013, he was arrested at the Rohini South police station for a similar case, only that time he claimed to be a sub-inspector and had cheated many people.