Student-intake in DU increases by 10%, hostel accommodation remains unchanged
Delhi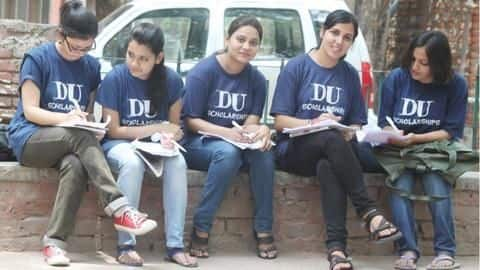 On account of implementation of the newly-introduced Economically Weaker Sections (EWS) quota, the Delhi University is set to expand its student intake by as much as 10%, this coming academic session.
However, the move is expected to further worsen the already problematic campus accommodation crunch in DU colleges.
Here's what it means.
Quote
This year will be a stretch across the board: Dean
Talking of the solution, Students Welfare Dean, Rajeev Gupta commented, "This will depend on the Centre releasing funds, which has not happened so far. Hopefully, by next year, some funds will have been received. But this year will be a stretch across the board."
Problem
Only a small fraction of students gets hostel accommodation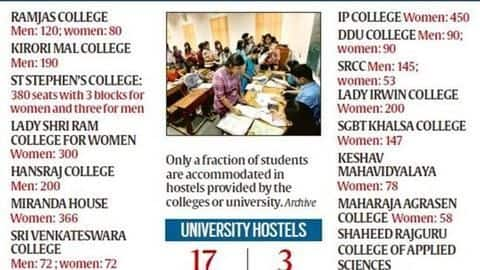 Central government-funded Delhi University has a student intake of approximately 1.8 lakh. Out of which, nearly half, which is, close to 1 lakh students come from outside Delhi, implying that they do not have a permanent residence in the city.
However, only a small fraction of these students get in-campus accommodation in college-hostels.
The rest have to rely on PGs and rented apartments.
Plan
Accommodation is an issue and we're expecting plan: KMC Principal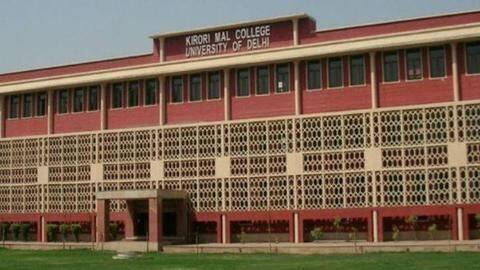 "Accommodation is an issue and we are expecting that there will be a plan and resources to work on that," said Dr. Vibha Chauhan, Principal, Kirori Mal College.
"Colleges also have long-standing problems like shortage of campus space. There are off-campus possibilities which can be explored, like the hostel for women-students from the North-East. But this will be looked into after admissions," she added.
Information
What is EWS quota?
Economically Weaker Sections (EWS) quota is a reservation scheme, that was recently announced by the Central government. Under the scheme, General category candidates who have a family income of less than Rs. 8 lakh/annum will get 10% reservation in government jobs and educational institutions.