India's first dedicated heliport to be launched in Delhi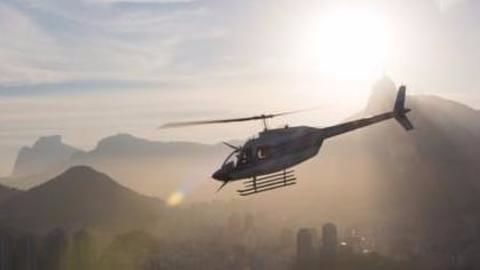 India will get its first dedicated "heliport" in Delhi, for flying to nearby-areas, on February 28.
A chopper maintenance, repair, overhaul unit at Rohini will also be a part of the Rs. 100cr project.
Owner Pawan Hans Helicopters Ltd has prepared a roadmap to connect the heliport to all major destinations nearby, including Shimla, Haridwar, Agra etc.
Tap in for more news of NCR.
21 Feb 2017
Delhi govt increases acid attack survivors' compensation to Rs. 7L
The AAP government has raised the compensation for acid attack survivors from Rs. 3L to Rs. 7L, it told the HC. It has also directed all hospitals to provide free treatment to victims.
The petitioners, all acid attack survivors, had sought reimbursement of in-treatment transportation costs. Authorities are to file a status report on it by March 20.
Weather
Delhi sees hottest February day in a decade
Temperatures soared higher and higher in Delhi, with the 20th witnessing a maximum of 32.4 degrees, the hottest February day in a decade.
It remained eight degrees over the normal, while the minimum was recorded at 16.4 degrees. Humidity remained between 36-96%.
Maximum and minimum temperatures on February 21 are expected to be around 28 and 15 degrees, with clear skies during the day.
Love Delhi news?
Stay updated with the latest happenings.
Notify Me
Hauz Khas
20-yr-old restaurant worker held in Hauz Khas rape case
20-year-old Raja, employee of a restaurant near Hauz Khas Village, was arrested for allegedly raping a Nagaland woman inside the Deer Park.
The iPhone he had snatched from the victim was recovered. He had also tried to take her wallet, but dropped it at the crime spot while fleeing.
Police is raiding his hideouts. A chargesheet is likely to be filed within a month.
Palam Vihar
Gurugram real estate company fells 1,000 trees since October
Since October 2016, a real estate company has felled nearly 1,000 trees for a project at Chauma village near Palam Vihar. Surprisingly, official figures quote a mere 469 trees being felled.
Felled trees were burnt to destroy evidence.
The company had applied for transplantation of 20 trees. A forest officer and a forest guard, who were supposed to supervise it, have been suspended.
Gurugram/Faridabad
Leopards spotted thrice in Gurugram, Faridabad in a month
Leopards have been spotted in Gurugram and Faridabad thrice in the last one month, hinting at an urgent need to check human interference in the Aravalis.
Activists have called for designating the hills a 'no-construction' zone and prohibiting non-forest activities.
The 5,000-hectare forest area along the Bandhwari-Damdama belt is an important wildlife corridor between Delhi's Asola Bhatti Wildlife Sanctuary and Rajasthan's Sariska Tiger Reserve.
Shastri Park
DMRC launches Prakriti Park made of metro construction sites' waste
The DMRC launched the Prakriti Metro Park at East Delhi's Shastri Park, where the installations are created with the waste generated at the metro construction sites.
The design and construction has been themed on the environment and its preservation.
The 10-acre park hosts a lake with a fountain, surrounded by a rain forest. There is also an amphitheatre, a meditation alcove and a gymnasium.
Delhi Police
Delhi Police's Sashakti scheme to train women in self-defence
Under its newly-launched scheme Sashakti, Delhi Police aims to train over one lakh girls and women in easy-to-learn-and-use self-defence techniques.
At the inauguration event, 1,500 girls from over 50 institutions received tips from cyber crime officers on staying safe online.
They also witnessed demonstration of self-defence drills and a street play on handling emergencies.
More than 20,000 girls have already been trained in 2016.