Quality of education in Delhi's municipal schools diminishing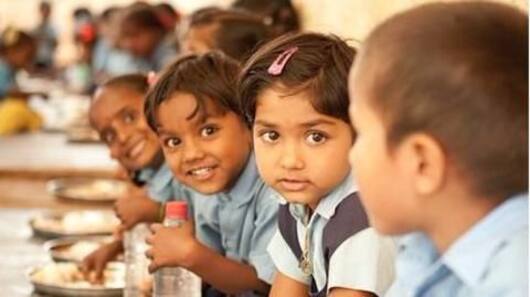 In the last 5 years, the Delhi Municipal Corporation has had a 98-100% success rate in improving toilet, drinking water and infrastructural facilities in their schools.
However, the corporations have failed to deliver on the quality of education imparted to children as most students even from Classes 4-6 are less smarter than their counterparts from other schools.
Tap in to read more from Delhi!
In context
Stories from the Capital
Elections
Congress promises to make Delhi "most beautiful" city
On Sunday, the Delhi Congress revealed a blueprint which would make Delhi "the cleanest and most beautiful" city, if the Congress wins in the upcoming municipal corporation elections.
The party also disclosed its plan to clear the payment of dues, inclusive of arrears worth Rs. 1,563crore and regularize the current temporary staff.
Party leaders held the BJP and AAP accountable for Delhi's poor sanitation.
Noida
VHP gives police ultimatum to shut down meat shops
The Vishwa Hindu Parishad (VHP) has given Delhi Police 2 days to shut down meat shops operating without a license.
VHP activists have made their demands known to chowki-incharges and Station House Officers (SHOs) of Noida.
"We are against all those shops running illegally", said Umanandan Kaushik, district president, VHP.
Love Delhi news?
Stay updated with the latest happenings.
Notify Me
Gurugram
Gurugram cyber cell orders CCTV cameras in ATMs
In order to keep an eye out on the increasing number of ATM-related crimes, the cyber cell of Gurugram police directed all banks to install CCTV cameras at ATM booths across the district.
The instruction was issued after discovering that the lack of CCTV footage proved to be an obstacle in solving many cases.
Gurugram has 1,306 ATMs in the district.
Crime
First quarter of the year witnesses rise in murders, thefts
Crime data compiled by Delhi Police has revealed an increase in the number of murders in the capital in the first quarter of 2017.
Along with murders, robberies and thefts in residential areas have also increased.
The data, compiled up to 15th March, also discloses a dip in the number of crimes against women and offences committed on the street.
Gurugram
Gau rakshaks shot while chasing cattle smugglers
According to a complaint filed by a Bajrang Dal member, members of a cow-protection group and Bajrang Dal were shot while trying to chase a jeep that was allegedly smuggling cattle.
The complaint states that the chase took place in the early hours of Sunday at the Sohna-Palwal road.
Two live cartridges, injections with sedatives and bread packets were recovered from the jeep.