Noida: Parents to approach CM Adityanath as DPS expels students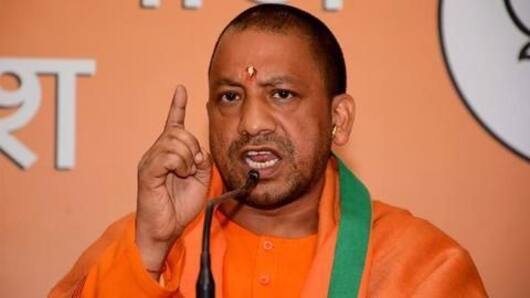 Parents of students studying in Gautam Budh Nagar's Delhi Public School will be approaching CM Adityanath, Deputy CMs, and Amit Shah.
This decision followed DPS's move of striking names of over 60 children from their rolls due to non-payment of fees for 2016-17.
Since one year, parents have protested against the 14% school-fee hike.
Tap in to read what else is happening in Delhi.
In context
Delhi over the weekend
Elections
Congress releases second candidate list for municipal elections
On late Sunday night, the Congress released its second list of 127 candidates for the upcoming municipal corporation elections in Delhi.
Altogether, the party has announced names of 267 candidates.
Majority of the candidate names sent in by Congress for these elections are first-timers.
The nomination process for the elections will conclude on Monday at 6 pm.
Municipal Corporation
South Delhi Municipal Corporation best civic body
On Sunday, leaders of the BJP-ruled South Delhi Municipal Corporation (SDMC) claimed that their performance was the best amongst the three civic bodies while presenting their report card.
The AAP government was accused for "harassing" the three municipal corporations for the clearing of dues.
House leader of the SDMC Subhash Arya highlighted its achievements in the last 5 years and analyzed the body's work.
Love Delhi news?
Stay updated with the latest happenings.
Notify Me
Noida
Noida to get 4 additional police stations
Director of General Police Javeed Ahmed on Sunday announced that 4 more police stations are going to be established in Noida within a month and Gautam Budh Nagar will get 8 stations altogether.
The announcement was made at a function at the Federation of Noida Residents Welfare Associations office.
Difficulties in parking, encroachments and digital upgradation were some of the issues that were discussed.
Crime
Man arrested for raping Uzbekistan national for 6 months
Sonu a.k.a Sumit, a resident from Mehrauli was arrested on Sunday for allegedly raping a 22-year-old Uzbekistan national since 6 months.
According to the woman's complaint, Sonu had deceived the victim into coming to India for employment by posing as a senior executive at a Gurugram-based IT company.
He offered her a place to stay, moved in and raped the victim consistently.
Metro
Dhaula Kuan Metro station's Food court newest attraction
After small attempts being made to include food courts at metro stations, the Dhaula Kuan's food court is the most recent and developed food destination.
Palate of Delhi (POD) at the Dhaula Kuan station can seat approximately 275 people, and has 14 food outlets which include famous Indian and international fast food chains.
The capacity of their basement parking is 300 cars.