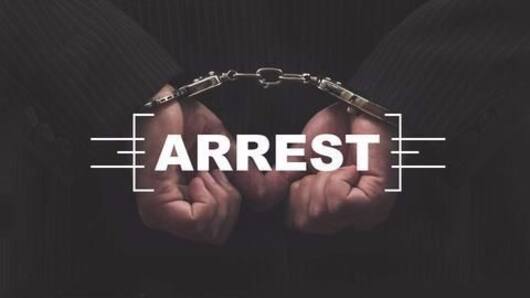 Delhi: IES Officer arrested for sexually assaulting JNU student
An IES (Indian Engineering Services) officer was arrested for allegedly sexually assaulting, stalking a Jawaharlal Nehru University (JNU) student.
The accused works in the Ministry of Road Transport and Highways; in the victim's complaint, she alleged that she was being abused since 2012.
The accused was allegedly a family friend who would assault her during his visits home.
Tap in for more from Delhi!
Municipal Corporation starts replacement of street lights with LED lights
On Monday, the Ghaziabad Municipal Corporation (GMC) started replacing luminous street lights and sodium lights with power-efficient LED lights.
This project is expected to save approximately Rs. 8 crore in electricity bills annually; currently, the corporation pays Rs. 17 crore per year.
The project was started concurrently in all 5 municipal zones and is being executed by a private firm.
Heavy rains alleviate Capital's heat
On Tuesday night, heavy rains lashed Delhi, accompanied by thunderstorms; skies were overcast for majority of the day.
The observatory at Safdargunj recorded the maximum temperature at 36.3 degrees Celsius and the minimum temperature at 21.8 degrees Celsius.
The humidity level swung between 62% and 24% and the weather forecast for Wednesday predicted rains, dust storms and thunderstorms.
Love Delhi news?
Stay updated with the latest happenings.
Yes, notify Me
Traffic cop manhandles photojournalist
On Tuesday afternoon, a Delhi Traffic Police officer allegedly misbehaved with a photojournalist of Hindi daily Punjab Kesari because a photo captured by him allegedly displayed his colleagues in a bad light.
The published picture included four traffic police personnel sitting at India Gate, neglecting the breaking of a signal and was captioned "Humein kisi ki fikr nahi."
Gurugram blacks out after heavy rains and thunderstorm
After being hit by rains and thunderstorms on Tuesday night, the city of Gurugram faced a power outage that lasted for 8 hours.
The power cut began at 11:30 pm and was restored only in some areas by 4 am.
Power supply was affected in DLF City Phase-1,2 and 3, Palam Vihar, Sectors 56 to 71 and Sector 15.
Air-purifying plants expected to keep pollution at distance
Credits:
Noida-based environmental NGO, 'Citizens Environment Improvement Society' (CEIS) has claimed to cultivate plants that will purify the air to a great extent.
The same is being made available to the residents of Noida at economical prices ranging from anywhere between Rs. 50 to Rs. 200.
These plants include the sansevieria giant, sansevieria dwarf, aloe vera, musli, syngonium, lemongrass etc.