AAP Government, food labs tie up to ensure quality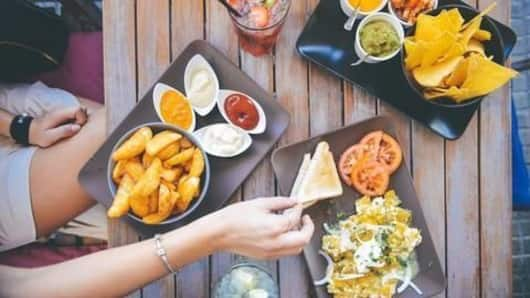 The Food Safety Department of Delhi has collaborated with 18 private food-testing labs in the city to ensure the overseeing of food served in restaurants as well as streets.
The private labs that the government has tied up with are all NABL accredited.
Before this, Delhi had just one food-testing lab responsible for testing all food samples.
For more news from Delhi, read on!
In context
News from Delhi
Gurugram
Parents no longer required for registration of marriage
In order to simplify the process of marriage registration, the Municipal Corporation of Gurugram (MCG) has initiated several changes in the process.
The presence of parents of both the bride and the groom, which was earlier a mandate, has been dismissed by the corporation.
Furthermore, applicants can procure any two witnesses, who don't have to be necessarily blood-related.
Noida
Waiver on surcharge offered by discom for clearance of bills
Paschimanchal Vidyut Vitran Nigam Limited (PVVNL) is offering to waive surcharges on pending electricity bills dated prior to 31st March, 2017.
This scheme applies to its domestic, commercial, private institutional, agricultural and small and medium industry consumers that haven't already cleared their dues.
According to company officials, 10,000 consumers haven't paid their electricity bills yet.
Love Delhi news?
Stay updated with the latest happenings.
Notify Me
DMRC
MP plant to provide solar energy to Delhi Metro
On Monday, the Delhi Metro Rail Corporation (DMRC) signed with Rewa Ultra Mega Solar Limited (RUMSL) 3 power purchase agreements and a co-ordination scheduling agreement.
RUMSL is a joint venture of Solar Energy Corporation of India (SECI) and the Government of Madhya Pradesh.
With this, DMRC has become India's first metro system to procure solar energy as an interstate open access consumer.
IGIA
Delhi airport begins revamp to accommodate passenger traffic
With passenger footfall increasing at an unprecedented rate, the Delhi International Airport Limited has started revamping the Indira Gandhi International Airport (IGIA) to accommodate the same.
DIAL has already started working on the expansion of Terminal 3 and has decided to increase its number of immigration counters to reduce waiting time.
According to an official, the airside capacity is also being increased.
Jaypee Infrastructure
CEO of Jaypee promises delivery of flats in 3 years
CEO and executive chairman of Jaypee Group, Manoj Gaur reassured aggrieved home buyers, the delivery of all housing units in his Wish Town project in the next 3 years.
The announcement was made after 224 agitated consumers charged Jaypee Infrastructure with cheating at the Expressway police station in Noida's Sector 135 on Sunday.
Gaur will meet the buyers again on 29th April.