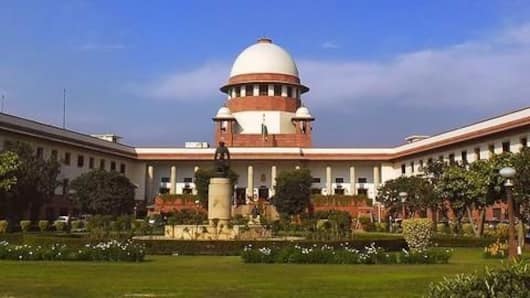 SC's liquor ban: 4 pubs in Gurugram may face closure
With the SC's ban on sale of alcohol within 500 metres of the highway, Sector 30 and Sohna Road in Gurugram may witness the closure of four pubs/bars.
This is because these establishments are located within 500 metres of the highway.
Some of these are - Nainkasi, Cooper's Grill, Bar Bottles & barrels, Brauhaus bar in Omax Mall.
Read on for more from Delhi!
IGIA's Terminal 4 work may commence sooner than planned
Credits:
Due to Delhi's increasing air-traffic the construction of Indira Gandhi International Airport's Terminal 4 may start sooner than planned.
Aviation Minister Jayant Sinha said the government, along with stakeholders would decide if T2 should immediately make way for T4.
The other solution is to divert budget airline flights from T1 to T2, thereby expanding T1 and then decimating T2 to make way for T4.
DPS boy who ran over 4 homeless men is epileptic
The student from Delhi Public School who ran over four homeless men near Kashmere Gate, with one of them dying on the spot, confessed to the police that he was epileptic.
According to Samarth Chugh, the Class 12 student, he often suffered seizures and was thus not granted permission to ride or drive.
Chugh didn't suffer any seizure at the time of the accident.
Love Delhi news?
Stay updated with the latest happenings.
Yes, notify me
Election Commissioner OP Rawat steps down from AAP cases
Election Commissioner OP Rawat has excluded himself from all EC cases related to the Aam Aadmi Party.
This move comes after Delhi CM Arvind Kejriwal accused him of being biased towards the BJP in a recent interview.
Currently, 21 AAP MLAs are facing disqualification pleas and this is the most eminent case awaiting the verdict of the Election Commission.
Noida's sectors to have their parking plans soon
On Thursday, CEO of the Noida Authority, Amit Mohan Prasad, was directed by the Allahabad High Court to create a concrete, multi-level parking plan for each of Noida's sectors.
Noida Authority officials have been asked to not only create parking plans for new constructions but also for developed sectors.
The authorities have to keep in mind the population and number of four-wheelers.
Delhi to get express bus services May onwards
Credits:
On Thursday, the National Green Tribunal (NGT) ordered the Delhi Government to launch 'destination buses'-one that stop only at the origin and destination points.
This is the latest attempt by the government to make Delhi's residents give up on cars for public transport.
The buses will be run by the Delhi Transport Corporation and the Delhi Integrated Multi-Modal Transit System (DIMTS) from May onwards.