Delhi HC questions unavailability of drinking water at Metro stations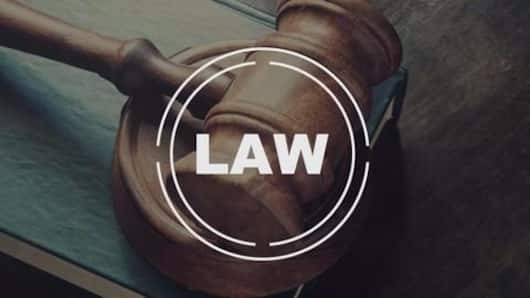 The Delhi High Court asked why metro stations have not yet provided free basic services like drinking water and sanitation to its commuters.
The court was hearing a petition filed by a commuter complaining about the lack of toilets, drinking water and dustbins at stations.
The HC admonished DMRC's counsel, stating that drinking-water should be provided for free.
Tap in for more from Delhi!
In context
Delhi News Digest
Details
AIIMS and its trauma-centre now linked by a tunnel
The All India Institute of Medical Sciences (AIIMS) opened a motorable tunnel-cum-surface road for transferring patients from the main campus to Dr.JPNA Trauma Centre.
Senior AIIMS officials said the project was undertaken only to facilitate faster medical help to patients.
The tunnel brought down the travel time taken to and from the campuses from 30 to 3 minutes.
Arrest
3 arrested for forcing man into unnatural sex, posting videos
A 32-year-old resident from Ghaziabad wanting to contest elections for the local body was subjected to unnatural sex acts by 3 of his friends, who also circulated videos of the same on WhatsApp.
According to the police, the victim's friends were opposed to his plan of contesting elections and intended to defame him.
An FIR was filed at the Khoda police station against them.
Love Delhi news?
Stay updated with the latest happenings.
Notify Me
Transport
Delhi's destination bus service receives mixed responses
Monday was the first day of the Delhi Transport Corporation's newly initiated destination bus service.
It received mixed reactions from residents, with some of them commending the decision and others complaining about lack of information on the same.
The new bus service was started on the orders of the National Green Tribunal (NGT) on 20 routes in the mornings and evenings.
Infrastructure
Haryana will have to pay to shift Kherki Daula toll
Industrialists from Manesar are recommending the Haryana government to pay Rs. 300crore to the Kherki Daula toll operator to shift the toll plaza.
The toll plaza has been a source of many complaints from industrialists.
According to the industrialists, the toll has caused major losses to industries in Manesar and nearby areas.
They plan to move the SC if the government doesn't support them.
SDMC
SDMC's restroom initiative commences with confusion
The initiative taken by the South Delhi Municipal Corporation to let restaurants and hotels open their washrooms to public was met with confusion as most people were unaware about it.
For increasing access to public toilets, the SDMC instructed all restaurants, cafés and hotels in South Delhi to allow women and children to use their restrooms from 1st May.