Delhi police busts luxury motorbike theft racket, culprits arrested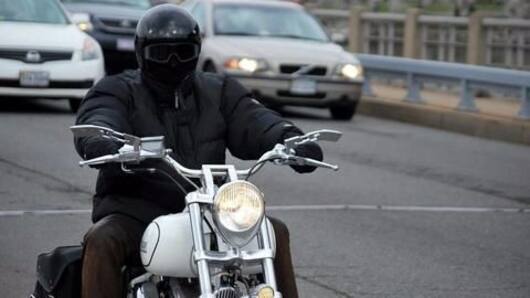 Delhi police succeeded in nabbing a 7 member gang for its alleged involvement in motorbike theft racket from East Delhi district.
The gang members, who have stolen atleast 60 bikes allegedly, had desires of riding luxury bikes which led to stealing them.
The police set up special teams to counteract the alarming rise of motor vehicle theft.
Tap in for news from Delhi.
In context
Delhi news this weekend!
Bundle of joy
New baby hippo born in Delhi zoo, intensive care provided
There is festive fervour in the air at the Delhi zoo after a hippopotamus was born recently.
Zoo authorities are closely looking after its diet and water levels in the enclosure are also being regulated. Underwater, a baby hippo cannot hold its breath for long unlike an adult hippo.
The baby hippo will be the first to be named by school children.
Verdict
Delhi Court holds school principal, director guilty of traumatizing child
The court pronounced school principal and director of a Dwarka based school guilty of causing cruelty and mental trauma to a class 3rd student by not letting her enter the classroom.
According to the court, it was an act of willful neglect.
The child's father, alleged that the school resorted to this act to enforce her guardians to withdraw her from the school.
Love Delhi news?
Stay updated with the latest happenings.
Notify Me
Hit and run case
Speeding car kills student in Southwest Delhi, culprits absconding
A BTech student working part time for a courier company was hit by a speeding car in southwest Delhi Dwarka. The car also hit an e-rickshaw. The student died during treatment at the hospital.
The e-rickshaw driver noticed two men in the car. They are absconding.
According to police, a case has been registered and teams have been formed to nab the culprits.
Ghaziabad
Groom runs away for being denied Rs. 1 lakh
In Ghaziabad, a groom Vipin Chaudhary ran away days prior to his wedding not out of cold feet but for being denied Rs 1 lakh to buy wedding outfit by his family.
With his sudden disappearance, the groom's family suspected abduction of Vipin.
They lodged a missing person complaint with the police who traced him to a paying guest facility in Kolkata, West Bengal.
Gurgaon
Delhi court convicts man for molesting his own mother
Calling it ''most reprehensible crime'', a Delhi court sentenced a 48-year old man to four years of jail for sexually assaulting his own mother.
The incident occurred in September 2012 in Delhi's Badarpur area at the convict's residence. It caused grievous injuries to the woman and she had to undergo surgery.
She brought this incident to light after nine months with an NGO's help.
Gurugram civic news
Traffic disruptions owing to repair work at Gurugram's Bakhtawar Chowk
The road repair work at Gurugram's Bakhtawar Chowk has brought traffic to a standstill and delayed commuters' time by 20-25 minutes during rush hour.
Construction officials claim that it's part of MCG's Rs. 102 crore contract project. As per contract, 300 km stretch of city's roads are to be re-carpeted.
MCG officials have assured that the work will be completed within a week.