Delhi hospital fined for leaving needle in woman's uterus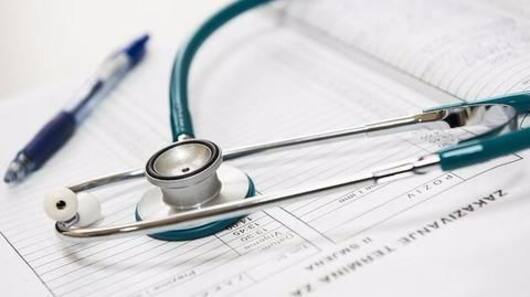 A private hospital was imposed Rs. 30 lakh as negligence cost for leaving a needle behind in a woman's uterus after her delivery in 2009.
What's even more shocking is the fact that hospital got the job done by a pharmacist and not a qualified doctor. It then tried to cover it up by manipulating the records.
Keep reading for more news from Delhi
In context
Delhi News this Monday!
Airlines
Delhi's IGI airport to have Terminal-2 operating from Oct-end
With the intention of boosting flight handling capacity and decongesting Terminal 1 of IGI airport, Terminal 2 will start handling some domestic flights by the end of October.
Low cost carriers like Indigo, SpiceJet etc will have to shift their flights and operations to T2.
When T2 becomes operational, T1's expansion work can begin which will increase its passenger handling to 3-3.5 crore.
Health
AIIMS initiates project of tracing Delhi's fake medical certificates
The government is planning to bring in provisions wherein a QR code will be used to verify medical and fitness certificates.
This provision is first going to be introduced on a pilot basis in AIIMS.
Head of IT division of AIIMS, Dr Deepak Agrawal, said that this step has been taken to avoid legal complications arising out of submission of fake certificates to employers.
Love Delhi news?
Stay updated with the latest happenings.
Notify Me
Ghaziabad
Cattle remains found in a drain in Ghaziabad, police deployed
Police was deployed in Ghaziabad's Sahibabad area after locals discovered animal remains in a drain at Koyal Enclave.
According to the police, the remains were those of a cow. Veterinary doctors were called to collect the samples. The remains were later buried.
Police claimed this has been deliberately done by miscreants to instigate the local people. A case will be registered against unidentified persons.
Details
Disaster response force base established in Delhi
Considering the disaster vulnerability and high seismic activity of Delhi, an elite NDRF team equipped with nuclear and biological combat gear has been positioned in the national capital to respond to dangerous threats with effectiveness.
Teams have also been based out of RK Puram and IGI Airport to tackle any attack quickly.
Till now, NDRF base was in the far off Ghaziabad area.
Ghaziabad
Food department conducts raids, seizes adulterants from spice unit
In a series of raids, Ghaziabad's district food department seized adulterants from spice grinding units and sealed the units.
The team found 12 bags of yellow soil that was allegedly mixed with turmeric powder and other adulterants as well.
The adulterants on consumption lead to serious health complications.
Samples have been sent to the laboratory and officials claimed that punishment could be life imprisonment.