Women, children can use toilets for free in East Delhi restaurants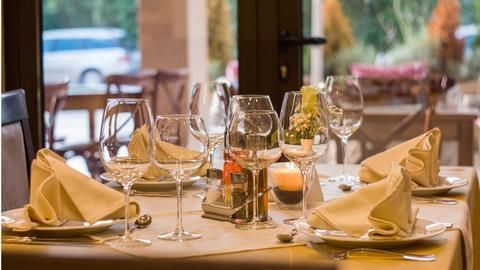 East Delhi Municipal Corporation has made it mandatory for hotels and restaurants to let women and children use their toilets free of cost even if they are not customers.
The next step is raising awareness about it through stickers and boards which are being put up in front of the restaurants and hotels.
Keep reading for more from Delhi
In context
Delhi News this Wednesday!
Crime
Delhi court sends rapist uncle to jail for 5 years
Based on a 10-year-old girl's sketches, a Delhi trial court, awarded five years jail term to her uncle who allegedly sexually assaulted her several times two years ago, before she fled.
The girl drew sketches that were regarded as an impression of her ordeal.
She was counselled by members of HAQ Centre for Child Rights after which she opened up to them about it.
Noida
Noida authority allot temple land for residential use
Noida authority is being critiqued for allotting two plots in Bahlopur village on temple land for residential purposes. The plot is actually owned by the villagers.
Village residents complained that the authority has violated norms and the temple land is being used by them for offering prayers.
Following the complaint, the allottees will now be given land somewhere else.
Love Delhi news?
Stay updated with the latest happenings.
Notify Me
Transport
Delhi Metro comes to a halt after a bird snaps a cable
The Delhi Metro was hit a by a technical snag after a bird hit an overhead electrical cable between Indraprastha and Yamuna Bank stations, leaving commuters stranded for hours at stations during rush hour.
DMRC took three hours to fix the parting of catenary wire after it was hit by an eagle.
Post snag, commuters resorted to cab and auto services who overcharged them.
Greater Noida
Homebuyers demand action against Amrapali group over unfulfilled promises
Failing to live up to its promise of completing construction within designated time, troubled homebuyers met CEO of Greater Noida authority Debashish Panda and demanded action against Amrapali Dream Valley project homebuyers.
The Amprapali Group was to construct around 12,000 homes by May'17. Around 8,000 flats out of the 12,000 have been sold already but only 40% of the construction has been completed.
Civic news
Project connecting South Delhi with Mayur Vihar gets delayed
The Delhi government failed to meet its deadline of the Barapullah Phase-III project, that connects South Delhi with Mayur Vihar.
The government got delayed in its process of acquiring 8.5 acres of land in the Yamuna floodplain despite the fact that Nangli Rajapur villagers are prepared to sell the land.
According to the PWD officials, only 40% of the project has been completed.
Weather
Will monsoon be on time in Delhi?
Ever since the onset of monsoon got delayed in some states, questions have started rising over monsoon's arrival in Delhi as well.
The IMD predicted June 29 to be the scheduled date of monsoon's arrival in Delhi.
According to officials, if low pressures form over the Arabian Sea and it advances towards the Indian coast, it would help bring the monsoon towards Delhi.