Delhi's horror crime: Four minors slit throat of a 16-year-old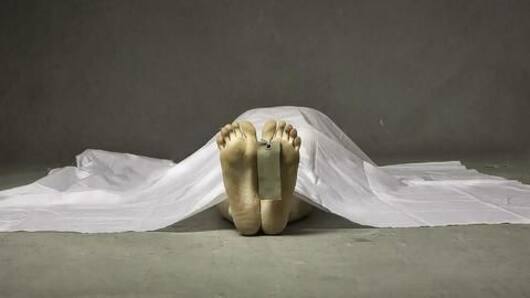 Four minors, were held for slitting the throat of 16-year-old Jatin in Delhi's Kanjhawala because he refused to end his relationship with his friend's cousin.
The four minors then went to a friend's house to ask for money to escape but he decided to inform the police instead.
By the time police reached, Jatin had bled to death.
Keep reading for more from Delhi.
In context
News from Delhi this Monday!
19 Jun 2017
Newborn declared dead in Delhi hospital, found alive minutes before burial
In another case of medical negligence, Delhi's Safdarjung hospital doctors pronounced a newborn dead, but he was found alive just minutes before he was about to be buried.
The child's father claimed that if there had been a 30-minute delay in the movement, then the family would have buried him.
The child's family has filed a police complaint.
Airway
Delhi Airport: New ATC to handle air traffic, from August
The new 102.6m high air-traffic control tower, which is also India's tallest tower, will finally become operational in three months at Delhi's IGI airport.
It will help ATC controllers keep a bird's-eye view of operations on the three runways.
It is going to boost the hourly flight handling capacity of its runways from the current 67 to 93 in a phased manner.
Love Delhi news?
Stay updated with the latest happenings.
Notify Me
Security
Full body scanner to be given 3rd trial run at Delhi airport
The fully body scanner will be given a trial run for the third time at the Delhi airport by August.
CISF's primary concern was that the scanner raised an alarm if a woman is wearing a saree or men have folded shirt sleeves.
The machine failed to notice a pen, a wallet and a handkerchief in 10,000 scans conducted over a month last time.
Gurgaon
Haryana government to start artificial breeding centre to boost sparrow count
In the wake of depleting sparrow population, the Haryana government has started work on an artificial sparrow breeding centre in Bhondsi.
With the aim of preserving the state's environment, Haryana CM Manohar Lal Khattar formally announced the sparrow breeding project during the inauguration of 100-acre nature camp.
Haryana Forest Development Corporation cited the loss of habitat as the reason for low sparrow count.
Noida
Fire breaks out at Radisson Blu Hotel, no one hurt
With all the floors of 12-storey building of Radisson Blu hotel complex in Kaushambi engulfed in smoke, firefighters had a hard time in tracing the source of the fire that broke out there.
The fire broke out at a finance company's office located on the second floor. There were no casualties reported.
According to fire officials, the hotel had 85% occupancy at that time.
Weather
Delhi-NCR wakes up to pleasant Monday morning, thunderstorm likely
Residents woke up to a pleasant Monday morning with rainfall reported in several areas across Delhi-NCR, that also dropped the mercury.
According to IMD, ''the sky will remain generally cloudy. There is possibility of thunderstorm with rain."
The minimum temperature was recorded at 24 degrees Celsius, four degrees below the season's average.
The IMD recorded 16.6 mm rain till 8.30am in the city.