Gurugram's horrific crime: Woman abducted and gang-raped in a vehicle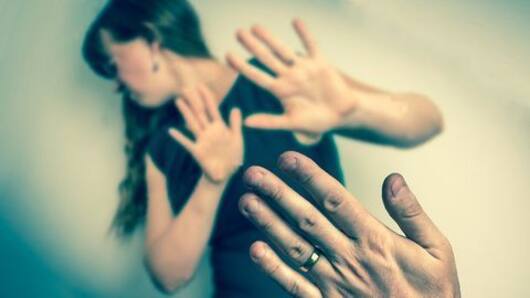 In a horrific incident, a woman was allegedly abducted and gang-raped in a car in Gurugram. She was later thrown off the vehicle near Greater Noida.
The victim, hailing from Rajasthan, was found in an unconscious-state by a passerby who alerted the police.
The Haryana police has launched an investigation, although no FIR has been filed yet.
Tap in for more news from Delhi.
In context
News from Delhi this Tuesday!
GST
GST: Rights group seeks Big B's intervention
A rights group has written to Amitabh Bachchan, brand ambassador for the promotion of GST. They seek his assistance to get essential items for disabled people under GST regime included.
Under GST, taxes varying from 5-18% have been approved for the items.
According to the rights group, this could push the disabled people into the vicious cycle of poverty.
East Delhi
Gun making unit busted in Delhi, 3 held
Police entrapped two illegal weapons suppliers, who had 15 firearms with them and upon interrogation busted a weapon manufacturing unit near Delhi-Ghaziabad border.
The cops seized 16 country-made pistols and sealed the unit. They have also arrested the third accomplice.
Their customers included snatchers, robbers and contract killers in Delhi and UP.
Delhi Police had unearthed a similar factory on Delhi-Haryana border in 2011.
Love Delhi news?
Stay updated with the latest happenings.
Notify Me
Traffic
Fuel tanker overturns leading to traffic snarls in Delhi
There was a huge chaos at the Moolchand underpass when a petrol tanker overturned causing injuries to two people and leading to traffic snarls.
The tanker was carrying 20,000 litres of petrol, a lot of which spilled on the road as it overturned.
The traffic police was on its toes to clear the tanker from the underpass and the huge traffic jam.
Health
Premature newborn, declared dead by Delhi hospital, dies after 35 hours
20-weeks premature newborn, who was declared dead by Safdarjung hospital but began moving when the family took him for burial, died after a 35-hour long battle for life.
The baby weighed 460gm at birth. He was on oxygen-support.
According to head of gynaecology department,"We called him foetus because ultrasound showed the pregnancy to be 20 weeks old. It was an abortion not a delivery."
Security
Delhi police on tight vigil after intelligence warning of terror attack
Based on an intelligence tip-off warning of a terror attack, the Delhi police has peaked security and has also asked its counterparts to do the same.
The police is on high alert at interstate bus terminals, railway stations, malls, markets, religious places, embassies of western countries, metro stations, airports etc.
The police is also keeping a tab on suspicious articles if found in vehicles.
Gurugram
Police arrests an auto-driver for raping a 7-year-old girl
The police arrested an auto-driver accused of raping a 7-year-old in Dundahera village.
The police registered a case of rape against him. Police said the accused is behaving as if he has psychological issues but truth will be unravelled after medical tests.
The accused lured the girl on the pretext of giving eatables and took her to the bushes where he committed the crime.