Ghaziabad: Authorities looking for pregnant women to bust sex-determination centres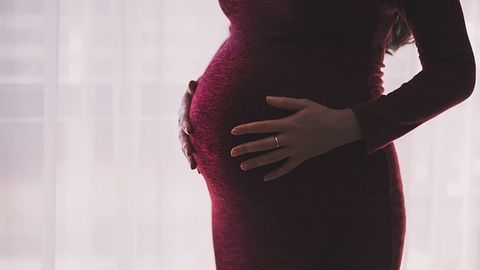 In light of plummeting sex ratio, Ghaziabad district health department is looking for pregnant women who can work as informers and blow the lid off illegal sex determination centres across Uttar Pradesh.
There are incentives involved too. They will be entitled to receive an incentive of Rs. 1 lakh which will be paid in installments.
Tap in for more from Delhi-NCR.
In context
What's up with Delhi this Weekend!
Greater Noida
Delhi govt proposes South Delhi-Greater Noida corridor
Delhi government has proposed to build an elevated corridor over Yamuna river connecting Mehrauli-Badarpur road with Noida Expressway, a direct access from South Delhi to Greater Noida.
The construction of 7 km corridor, which will start from Aali village road junction, will take 30 months to complete.
The PWD has completed feasibility study and sent the proposal to higher authorities for approval.
Adarsh Nagar
Youngster beaten to death at busy railway station
50 passengers, vendors just stood and watched as 20-year-old Rahul was chased and beaten to death by three men at busy Adarsh Nagar railway station.
A head constable arrived just in time to nab the killers. But Rahul didn't survive.
When interrogated, killers claimed that Rahul had allegedly snatched Rs. 20,000 from one of them. But police found no cash from Rahul's pockets/body.
Love Delhi news?
Stay updated with the latest happenings.
Notify Me
IGI Airport
Zambian arrested at Delhi airport for drug smuggling
CISF officials arrested a Zambian national, who was on her way to Addis Ababa, for trying to smuggle out 12kg of pseudophedrine. They detected something suspicious in her bags.
"During physical check, 12 purses were found which were unusually heavy. When bottom of one purse was opened, a white powder was found concealed. Total 12kg white powder was detected," said a CISF official.
Liquid Nitrogen
Haryana authorities ban use of liquid Nitrogen with any drink/food
Ever since a Delhi man ended up with a stomach hole after drinking cocktail topped with liquid Nitrogen, Haryana Food and Drugs administration has prohibited its use with any drink/food article across the state.
The authority passed the order highlighting damages caused by Liquid Nitrogen.
"If swallowed, gas can lead to serious internal damage, destroying tissues in mouth and intestinal area," the order said.
Najafgarh
Cops arrest four men who killed dhaba owners
Police arrested four men in connection with the killing of a father-son duo, who ran an eatery at Najafgarh on Wednesday night, over a silly argument about which direction the air cooler at the eatery should be turned.
Police were able to nab the killers after they seized a motorcycle left behind at the crime scene that belonged to one of the accused.
Politics
AAP questions about no investigations against Indians in Panama papers
Ever since Panama papers led to resignation of Pakistan PM Nawaz Sharif, the Aam Aadmi Party has raised questions about no investigations taking place against 474 Indians named in the leaked documents.
"Let alone action, the government has not even started an investigation against these people, many of whom are known to be extremely close to PM and ruling BJP," Ashutosh added.