Economy
India bounces back to glory at WEF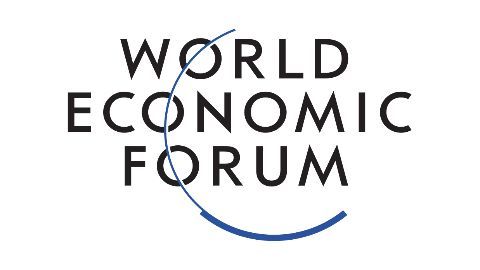 The optimistic stint at World Economic Forum brought India back to its glorious position, among the economic gloom, resurrecting confidence among Indian business and political leaders.
Unlike the ill-fated and extravagant 'India Everywhere' marketing campaign of 2006, the 140-member Indian contingent was confident with the turnaround at WEF 2016 as it shone the brightest among the other BRIC economies with renewed and responsible policies.
In context:
India at the WEF 2016
Introduction

What is the World Economic Forum?
The World Economic Forum's Annual Meeting was held in Davos from 20 to 23 January 2016.
The forum included the finance ministers of different countries, who met to discuss and find solutions to the top issues on the global economic agenda.
The agenda for the year included rising income inequality and declining productivity, divergence in monetary policies and build-up of sovereign and corporate debt.
13 Jan 2016

Jaitley to lead 100 Indian delegation at WEF Davos
Finance Minister Arun Jaitley would lead over hundred business and government leaders at the World Economic Forum (2016) at Davos.
Besides Jaitley, RBI Governor Raghuram Rajan, MoS (Finance) Jayant Sinha, Andhra Pradesh CM Naidu and prominent businessmen including Mukesh and Anil Ambani, Cyrus Mistry, Azim Premji are a few among the hundred-strong group.
The Davos meet would have 2,500 participants from across the world
The first Davos meet for Rajan and Jaitley

WEF 2016 would see Rajan and Jaitley together for the first time emphasising India's global stand as an emerging market for foreign investment in front of business leaders from across the world.
18 Jan 2016

Jaitley, Raghuram Rajan to highlight India's stability
Raghuram Rajan and Jaitley would speak on India's attempts to market its stability and highlight its efforts to enhance public expenditure in social and rural infrastructure.
The financial leaders would speak on the first day, wary of the watchful eyes of the global credit rating agencies on India's fiscal deficit target for next year.
They both would also participate in similar discussions on India.
India's fiscal deficit target

Jaitley had maintained that India will stick to its 3.5% target for the current fiscal but financial markets are worried about the target as the government is fighting to promote growth amid dwindling private sector investment.
21 Jan 2016

Jaitley, Rajan speak on Day One of WEF
FM Jaitley predicted a 1-1.5% growth in the Indian economy, from the current situation, owing to its current reforms in oil price, infrastructure and subsidy rationalisation.
Rajan assured that India would emerge as a stable market amid the stock market plunge and the depreciating value of rupee.
They both maintained that India was facing the same market volatility like other countries.
22 Jan 2016

India stands out with reforms, fetches positive reponse
Jaitley emphasised that business leaders at Davos were appreciative of India's reformative measures towards growth in the gloomy global economic condition.
He further stated that India wouldn't allow legislative hurdles by the opposition to slow down the government's economic planning.
He promised that India would be the bright spot in the current economic uncertainty, referring to China and US's single-digit economic growth.
23 Jan 2016

India bounces back to glory at WEF