Economy
Govt modifies gold monetization scheme to make it attractive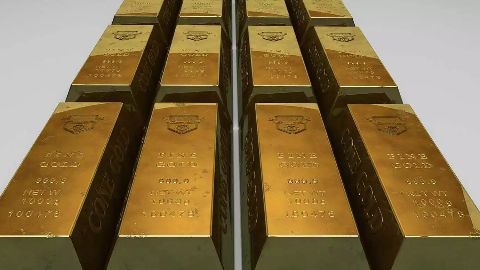 The government has refined the gold monetization scheme to make it more attractive and customer friendly.
Banks will now get a commission of 2.5% as incentive to bring more gold under the scheme.
Bulk depositors can deposit gold directly with refiners instead of collection and purity testing centers.
Licensing conditions for refiners have also been modified from existing 3 to 1 year's refining experience.
In context:
Gold monetization scheme to become more fetching
Background

Need for modifications in GMS
The government launched the Gold Monetization Scheme (GMS) in Nov'15 to make gold a productive asset by utilising gold lying in homes and temples, thereby reducing gold imports.
The depositors under the scheme were given incentives such as interest (gold or money) to attract them.
However, the scheme received a feeble response with only 900 kg deposited against around 1,000,000 kg imported every year.
Gold imports continue to rise

The quantum of gold imports for the period Apr-Dec'15 has increased to $26.45 billion from $25.85 billion during Apr-Dec'14.
20 Dec 2015

Melting deterring temples to participate in GMS
Temples, the biggest reservoirs of gold in India, fear that melting of gold under the Gold Monetization Scheme may hurt religious sentiments of devotees who donate ornaments to deities in temples.
This along with the ongoing court cases are preventing temples such as Shree Padmanabhaswamy temple from participating in the GMS.
Temples are also concerned about the loss of value in the melting process.
18 Jan 2016

Somnath temple to deposit gold under GMS
The Somnath temple in Gujarat became the first temple to deposit gold under the Gold Monetization Scheme (GMS).
The temple has around 35 kg of gold and it may deposit some of it which is not used in day to day activities.
Notably, PM Modi along with BJP leaders- L K Advani, former Gujarat Chief Minister Kesubhai Patel and others, are the temple's trustees.
21 Jan 2016

RBI allows premature withdrawal under GMS
In a bid to make the Gold Monetization Scheme more attractive and customer friendly, RBI allowed premature withdrawal of deposits, albeit subject to a penalty in the form of subdued interest rates.
The medium term deposits with a tenure of 5-7 years can be withdrawn after 3 years.
The long term deposits with a tenure of 12-15 years can be withdrawn after 5 years.
Huge reserves of unproductive gold

According to the World Gold Council, 22,000 tones of gold is owned by Indian homes and temples which is "neither traded nor monetized".
22 Jan 2016

Assaying and Handling centres increased to 46
Assaying and Handling centres act as Collection and Purity Testing Centres for gold where purity of gold is tested and certificates issued.
Most banks, except a few branches, do not handle the gold but rather use the certificates issued from CPTC.
To increase reach of the scheme and reduce the distance traveled by people, the number of A&H centres has been increased to 46.
25 Jan 2016

Govt modifies gold monetization scheme to make it attractive