Entertainment
Veteran theatre actor Tom Alter diagnosed with cancer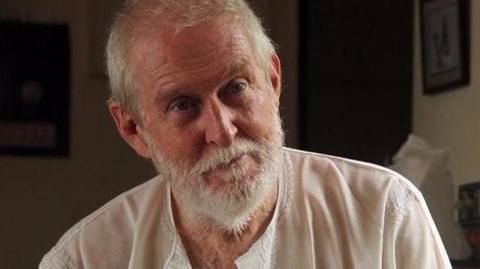 Esteemed actor Tom Alter, theatre, television and film veteran, has been diagnosed with stage four cancer.
IANS has quoted his son Jamie: "It is what's called a squamous cell carcinoma (a type of skin cancer). It is a relapse…and unfortunately, it wasn't detected (earlier)."
Among Alter's most known stints are his work in theatre and for his appearance on the TV show 'Zabaan Sambhalke'.
In context:
Veteran actor Tom Alter suffering from cancer
11 Sep 2017

Veteran theatre actor Tom Alter diagnosed with cancer
Profile

Tom Alter was seen in 'Shaktimaan' and 'Zabaan Sambhalke'
Many would remember Alter, an actor of American descent, as Shaktimaan's mentor in the hit show, and as Charles Spencers in 'Zabaan Sambhalke'.
In Bollywood, he has played roles in 'M Cream' (2012), 'Bheja Fry' (2007) and 'Veer-Zaara' (2004), among many others. He has also appeared in 'Avatar' (2009).
In 2008, he was awarded the Padma Shri for his contributions to arts and cinema.
Status

He has been admitted to Mumbai's Saifee Hospital
According to reports, Alter fell sick a year ago. He had to get his thumb amputated.
Less than a week earlier, he was discharged from a hospital after he was admitted for "body pain". Now he has been admitted to Saifee.
Alter was scheduled to appear in 'Redrum A Love Story', and was directing a film. Both projects have reportedly been put on hold.