Entertainment
05 Dec 2017
Why do Shahid and Kareena always avoid each other?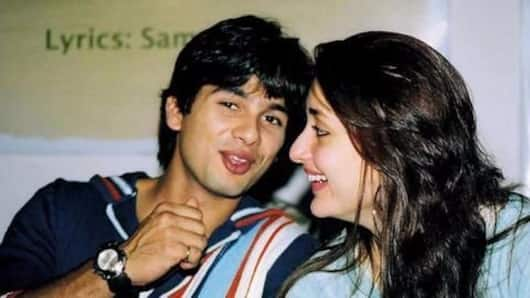 Once-upon-a-time lovers, Shahid and Kareena Kapoor dodged bumping into each other at an award function recently.
Their managers have always been prompt in averting any awkward encounters between the ex-lovers and this time too they were quick in their action.
Here are the details.
In context
Shahid and Kareena avoid each other again
Details
Never going to be friends?
At an award function recently, when Kareena was posing for the shutterbugs, Shahid arrived and the moment she realized that he is around, she quickly left the place. Shahid too waited for her to leave.
But the last time they met at a public gathering, both of them greeted each other cordially and talked about their kids.
Strange that their behaviors has changed again!
Past
Shahid-Kareena's history
Shahid and Kareena have dated each other for over four years before finally parting ways. They broke up when their most successful film 'Jab We Met' got released.
It's been 10 years since their break-up, the duo has not only refused to do films together but also avoided the simplest meetings.
About time, they should bury their hatchets and do a film together!