Entertainment
07 Dec 2017
Kapil Sharma responds to Farah Khan's 'mannerless' tweet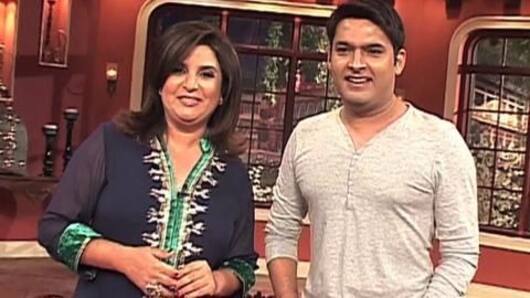 Equations in Bollywood change in a jiffy; often times you cannot even figure what caused a stir between two people.
A similar thing has happened between Farah Khan and Kapil Sharma, who were on cordial terms but now a gesture of the comedian has left her unhappy.
Here's what happened between the two.
In context
Kapil Sharma replies to Farah Khan's comment
Details
When Farah called Kapil 'mannerless'
She tweeted:"Dear Mannerless people if u want me 2 attend your premier/preview/party don't send me an invite on WhatsApp!"
"You aren't doing me a favour! The least u can do is make a call. If u cant find the time for it what makes u think I have time 2 get ready n cm??!" she added.
The sly tweet was reportedly for Kapil.
Response
However, Kapil seems unfazed by her comments
When Kapil was probed about this issue, he said, "We had a show on Thursday and I invited many people from the industry. Well, my big powerful friends will watch the film later."
Apparently, Farah got miffed with Kapil for not inviting her personally to the premiere of the film, given the fact the two are good friends.
They should resolve their issue soon.