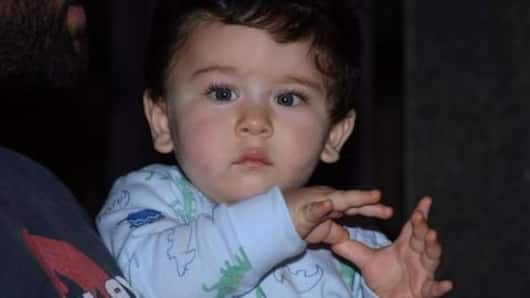 Taimur Ali Khan turns one: To the knight in making
In 2016, everyone waited with bated breath when the news of Kareena being admitted to a hospital surfaced on the internet. The reporters gathered outside the hospital with their troupe, as the youngest prince was on his way.
Then at 8:40 am on December 20, 2016, the world welcomed Taimur Ali Khan, the youngest nawab of Pataudi.
Today, he turns one.
A trend on Twitter, seconds after birth
No star kid has ever received a better welcome than Taimur, he started trending on social media seconds after he was born.
People talked about him extensively, some praised the grace with which Kareena carried herself all-through her pregnancy, while some were keen to see who the baby has taken after in terms of appearance, and some simply celebrated his birth.
'My name is Taimur & I am not a Turco-Mongol-conqueror'
An extremely personal decision of parents to name their kid whatever they wish to, became a subject of national-debate when he was named 'Taimur'.
They received flak as he was apparently named after a Turco-Mongol-conqueror who ruled most of Asia & Russia during the 14th century.
But, he was Timur and he is Taimur, a big difference that the self-righteous audience chose to ignore.
Love Entertainment news?
Stay updated with the latest happenings.
Yes, notify Me
Paparazzi's favorite child, Taimur Ali Khan
As Saif himself says, 'Taimur is the biggest star in the family'. Born to the family of stars, little Taimur has always managed to grab more attention than any of his family members have ever received.
Be it in his balcony, his park, on his nanny's lap or whining at the airport, the paparazzi has successfully managed to capture all moods of the baby.
Will Taimur become the 11th Nawab of Pataudi?
Saif became the 10th Nawab of Pataudi after his father Mansoor passed away in 2011. The Pataudi palace has witnessed ten kings, from its date of establishment in 1804.
Who will be the heir of the Pataudi kingdom after Saif is still unknown. Saif also has an elder son with his ex-wife Amrita Singh.
So, it will be a close contest!