Entertainment
22 Dec 2017
Salman Khan tops Forbes 2017 Celebrity 100 India list, again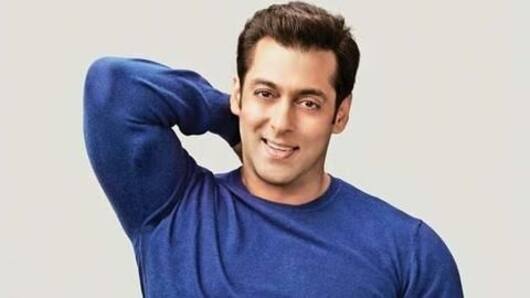 Salman Khan is now beyond hits and misses. Forbes India Celebrity 100 list for 2017 is the latest proof.
Despite a lukewarm year and his annual earnings dipping by Rs. 37.5 crore as compared to 2016, he's still India's highest earning star, making Rs. 232.83 crore this year.
Populated with expected names, the list has changed little since 2016. However, it's not without surprises.
In context
Salman Khan rules 2017 Forbes India Celebrity list
Top 5
Salman, SRK, Virat: Top three earning celebs same as 2016
In spite of a dent in their earnings this year, Shah Rukh Khan (Rs. 170.50 crore) and Virat Kohli (Rs. 100.72 crore) take the next two spots - thanks to their multiple endorsements and businesses - changing nothing in the top-three bracket since 2016.
Akshay Kumar and Sachin Tendulkar follow next with earnings of Rs. 98.25 crore and Rs. 82.5 crore respectively.
Girl power
Priyanka Chopra the only woman in top 10
At No. 7, Priyanka Chopra (Rs. 68 crore) is the only woman in top 10, making more money than MS Dhoni (No. 8; Rs. 63.77 crore), Hrithik Roshan (No. 9; Rs. 63.12 crore) and Ranveer Singh (No. 10; Rs. 62.3 crore).
Only two other women feature in top 20: Deepika Padukone (No. 11; Rs. 59.45 crore) and PV Sindhu (No. 13; Rs. 57.25 crore).
Love Entertainment news?
Stay updated with the latest happenings.
Notify Me
Big surprise: PV Sindhu climbs 49 points to No. 13
With a 1600% earning boost, shuttler PV Sindhu is the highest money gainer on the list, percentage wise. Her total earnings increased about 17 times within the period under review, thanks to the 16 brand endorsements she snared, post her 2016 Rio Olympics silver medal.
Details
Overall earnings of Celebrity 100 on decline
The 2017 list focuses only on a celebrity's earnings, marking a major shift from the assessment methodology of previous years, which also gave fame considerable weightage.
Despite their stardom, the overall earnings of the Celebrity 100 have been on a gradual decline since the last three years. This year's Rs. 2,683 crore is Rs. 136 crore less than 2015's Rs. 2,819 crore.